Examples of Kids Styles We Have Made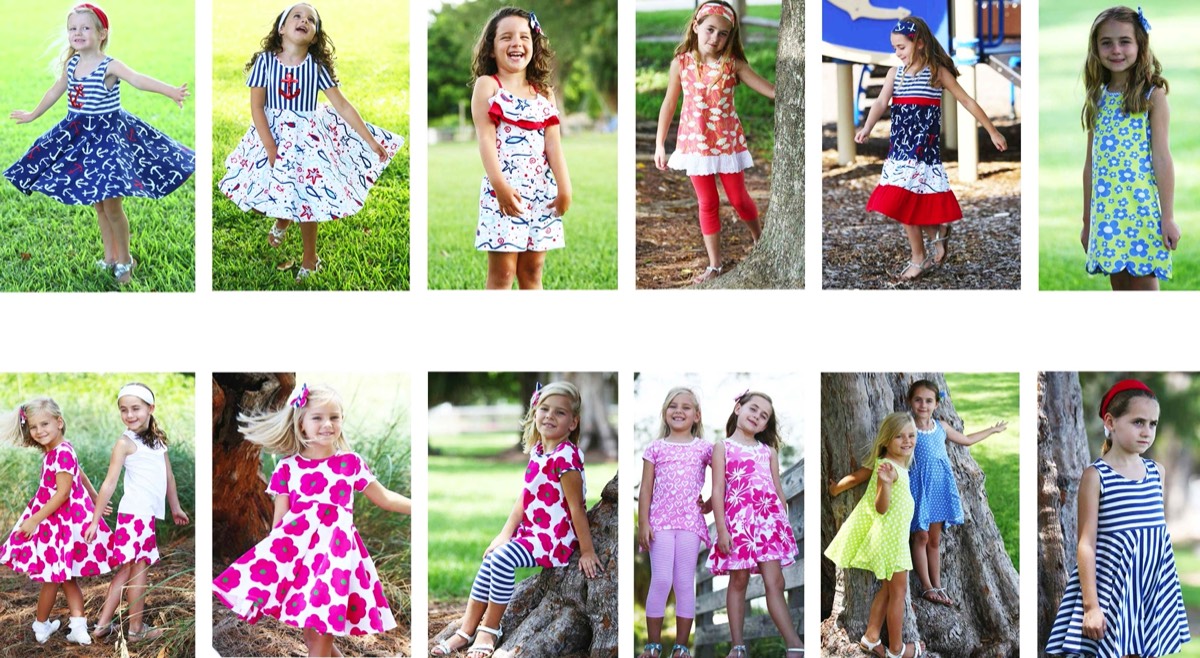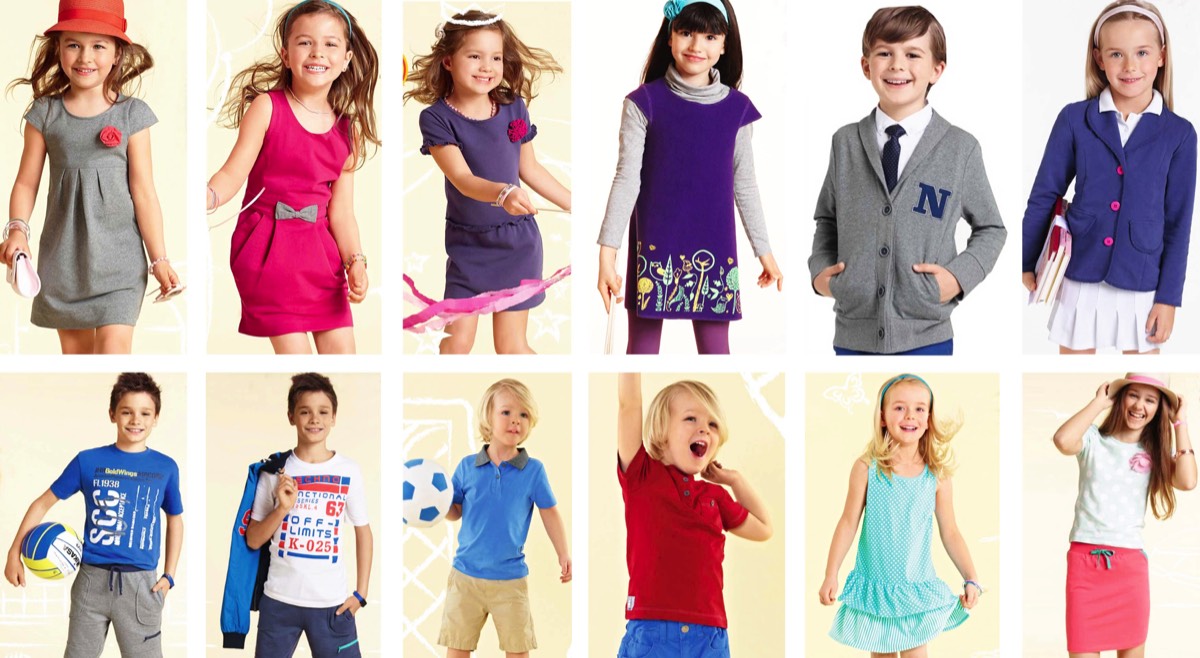 Introduction from Marketing Manager
Hi, my name is Chris Walker and I am the marketing manager for Thai Son S. P sewing factory in Vietnam. We built this website to showcase our children clothing manufacturer capabilities. We have a metal detector to confirm that there are no broken needles. We are a family owned business that has been manufacturing garments for more than 20 years. We only produce garments made with circular knot fabrics - weft knits as opposed to warp knits.

Single Jersey, Double Knit Jersey, Interlock, Pique, Rib, Jacquard, French Terry, Ponte Roma and the like.

Fibers: cotton, viscose, modal, spandex and polyester - we can blend to your exact specifications

Engineered Stripes, Yarn Dyed Stripes

All over print, piece print - screen or sublimation

Embellishments: hand embroidery, machine embroidery, sequins, appliqué, crystals and beads
We specialise as a children clothing manufacturer in Vietnam that has a metal detector. We have flat lock machines if you need yoga or cycling jerseys. We handle everything from fabric to packaging and quote you one FOB-HCMC price. We have 650 employees, 15 sewing lines, 2 samples lines and our own logistics department to help you with shipping. Our minimum order quantity is 2,000 pieces per color (variations of sizes is not a problem.) We need tech packs from you in order to quote you an accurate price. If you are not familiar with tech packs then please visit our FAQ to learn more.
Are You Ready to Contact Us?
Hi, my name is Chris. I am the marketing manager for Thai Son S.P Sewing factory. I created this website and would love to hear from you.

Tell us about your brand, company and the types of garments you'd like to produce in Vietnam. Would you like to visit our factory? Do you have tech packs to send us for costing? Or, would you like to have a Skype chat?
Children Clothing Manufacturer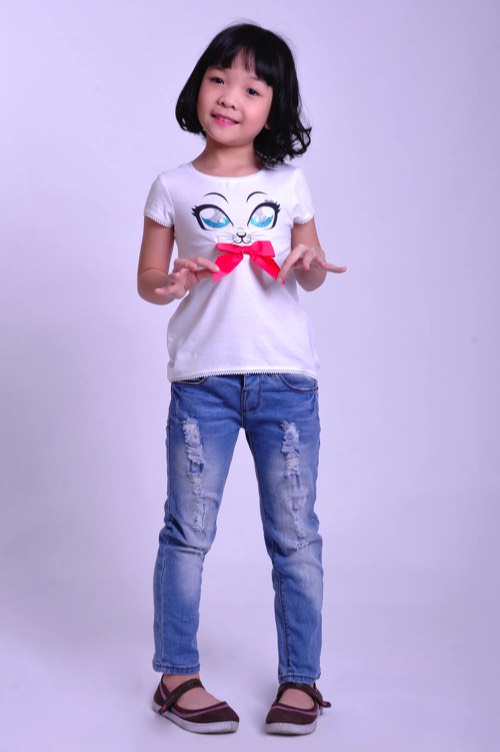 Are you searching for a children clothing manufacturer in Vietnam. We have produced fashionable childrens garments for brands in US, Europe and Russia.
Shaluny.ru
is a high end children's brand in Russia. We produce their knitwear styles using high quality cotton spandex in Vietnam single jersey blends. We produce children's garments for boys and girls with difficult embellishments.
From our factory we have exported to countries like Russia, South Africa, and USA. Children's shirts, pants, dresses, shorts - you name it we can do it. Our Oeko Tex Children's Garment Factory is always working with new fabric blends and trying new pattern techniques. If you need difficult accessories, we know who to source locally to get the accessories you want. If you have special folding instructions, we can accommodate your needs. We also produce fabric: cotton spandex in Vietnam. Weight range is from 160 to 220 gsm.
Below is information about Thai Son and one of it's children's garments customer: Shaluny. Shaluny places repeat orders with Thai Son thanks to the quality cotton spandex fabric made in Vietnam. Please contact us with your inquiry to get started working with children clothing manufacturer in Vietnam.
Complicated Children Garments
Thai Son S.P is a team of merchandisers based in Ho Chi Minh City lead by Chris Walker, an American living in Vietnam since 2008. We represent Thai Son S.P. sewing factory which is an Oeko Tex Vietnam garment factory. We can help you produce fabric and export garments from Vietnam.

Below is information about Thai Son and one of it's customers. Please contact us with your inquiry to get started exploring opportunities in Vietnam.

How do we get started working together with you?

We make garments from your designs; so we need a tech pack from you. When we receive the tech pack we can estimate the price. If you provide us with a target price it will be much easier for us to quickly decide if it make business sense for you to work with us.

For each style we need the following:

1. Sketch of the Garment (include pantone colors, stitch type, print patterns, etc.)(.pdf or .jpeg)
2. Dimensions for Each Size
3. Quantity for each Size
4. Accessories (buttons, zippers, draw strings etc.)
5. Print Design, size and colors;
6. If there is embroidery then we need to know the needles per inch and see an image of the embroidery.

Administratively we need to know:

1. Shipping Destination
2. Payment Terms (Letter of Credit is preferred)
3. Lead Time
3. Delivery Date

Send Thai Son S.P Oeko Tex textile company in Vietnam your tech packs today!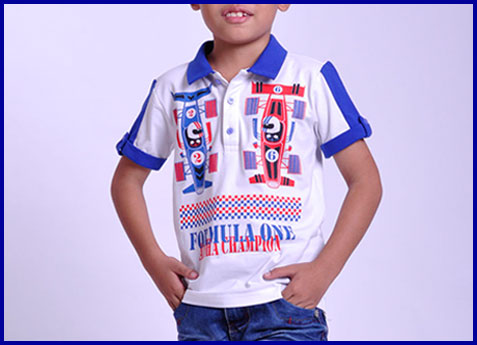 Company Profile
BSCI Certified
SA 8000 Certified
Three Locations
600 Workers
MOQ 2,000 per style

Contact Information
Mailing Address
Thai Son S.P Co. Ltd
143/11H Ung Van Khiem
Ward 25, Binh Thanh Dist,
Ho Chi Minh City, Vietnam
Zip Code: 700000
Tel. +84 942324935
Attn: Chris Walker