How Can I Serve You in Vietnam?
Hi, I built this webpage to promote Xuan Hoa sewing factory based in Ho Chi Minh City. They don't have flatlocking machines in Vietnam but I can introduce you to other factories that have flatlocking machines in Vietnam.
My name is Chris, I have been working in the Vietnam Garment Industry since 2008. My expertise is
advising fashion start-ups
and sourcing factories. If you have any questions about flatlocking machines in Vietnam then
contact me here.
Chris Walker
Ho Chi Minh City, Vietnam
VSource Co., Ltd.
Flatlocking Machines in Vietnam
Do you need to buy the machines or find a factory that has flatlocking machines in Vietnam? It's not just having the machines it's setting them up correctly and having experienced operators. I know one sewing factory that has 50 flat locking machines in Saigon. They produce activewear leggings for Kappa and FILA.
In addition to getting the flat lock stitching done well, sourcing quality polyester fabric with spandex is a challenge in Vietnam. Most quality polyester fabric is imported from China because the quality and price is world class. There are suppliers like Tiong Liong, Huge Bamboo and Formosa that can supply quality weft and warp knitted polyester. Their quantities and prices are usually higher than China. Would you like me to introduce you to them? Or would you like me to introduce you to sewing contractors that have flatlocking machines in Vietnam?
Let's
schedule a Skype meeting
to achieve your objectives in Vietnam!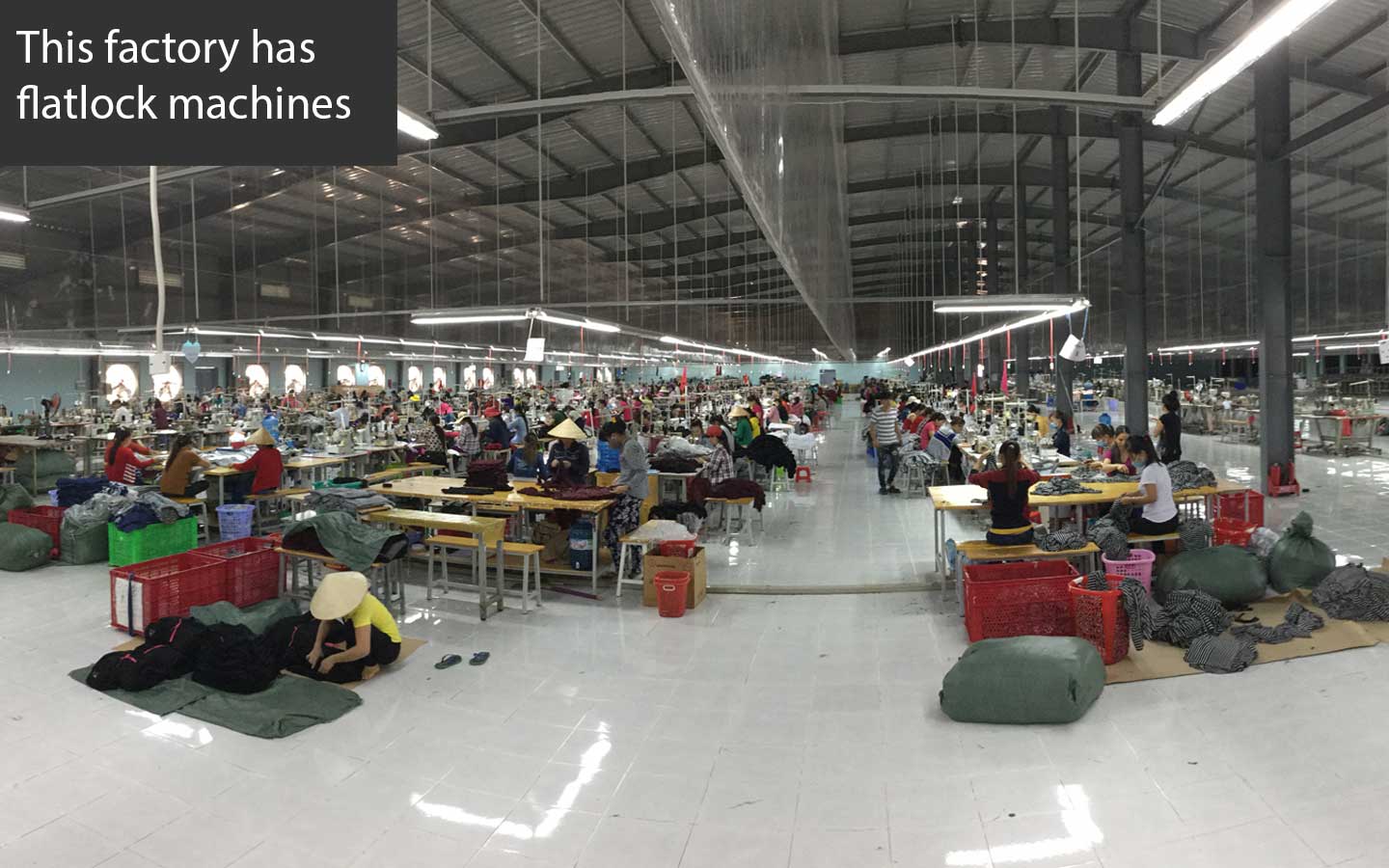 Why did you search for flatlocking machines in Vietnam?
KAPPA is brand that does flat locking in Vietnam. They require flat locking machines Vietnam. They require high quality fabrics with elaborate embellishments. They have been working in Vietnam for a year now and have delivered consistently such that they rarely visit their factories to do QC. Vietnam factories do all the QC in house and customers appreciate that about us.

We use 43 Kingtex flatlock machines in Vietnam. They have 4 needles and 6 threads. We use them to make stitches that are flat against the skin as opposed to overlock. Our customers employ us to make sportswear used for cycling, hiking, yoga and aerobics.

We are an established FOB Vietnam Garment Factory with the latest manufacturing technology for women's and men's knit garments. We are proud to be one of a few family-owned Vietnam Garment Exporters that offers high and medium quality embellishments depending on your target price.

Our sales team is easy to work with because we speak English very well. Our technicians are familiar with flatlocking machines in Vietnam to meet your design requirements. Also, we value logical negotiations and full-fill our contractual commitments as best we can when it comes to making delivery dates and fixing problems during production.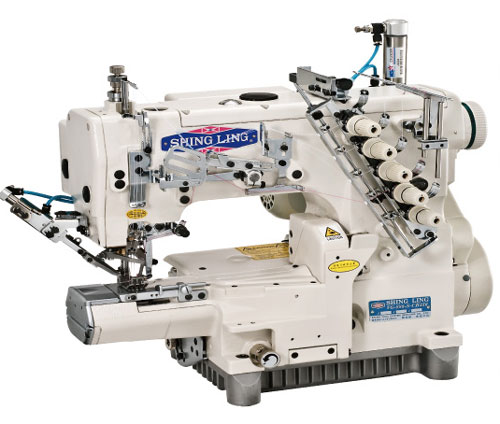 Read -> Learn -> Then contact the factory.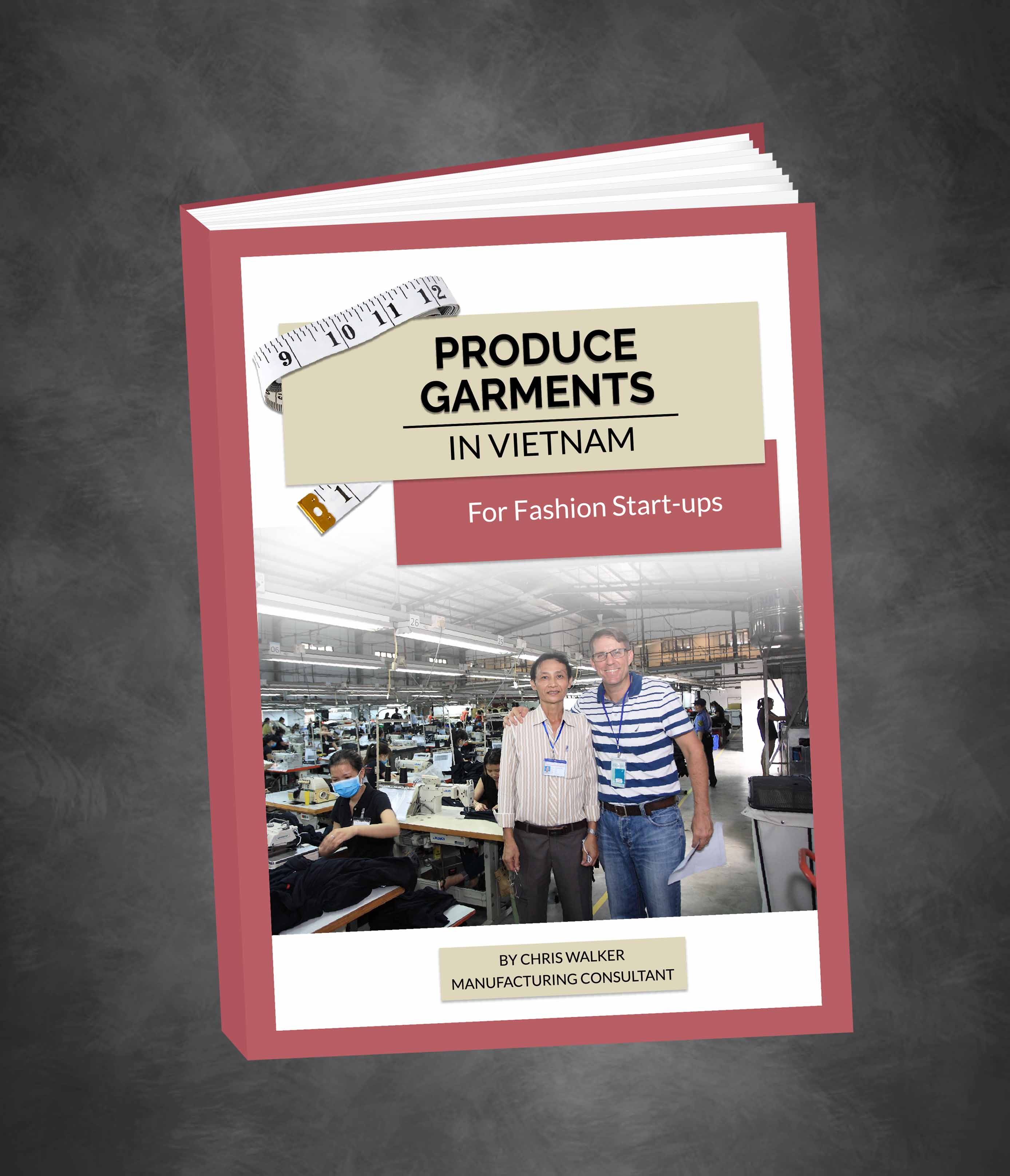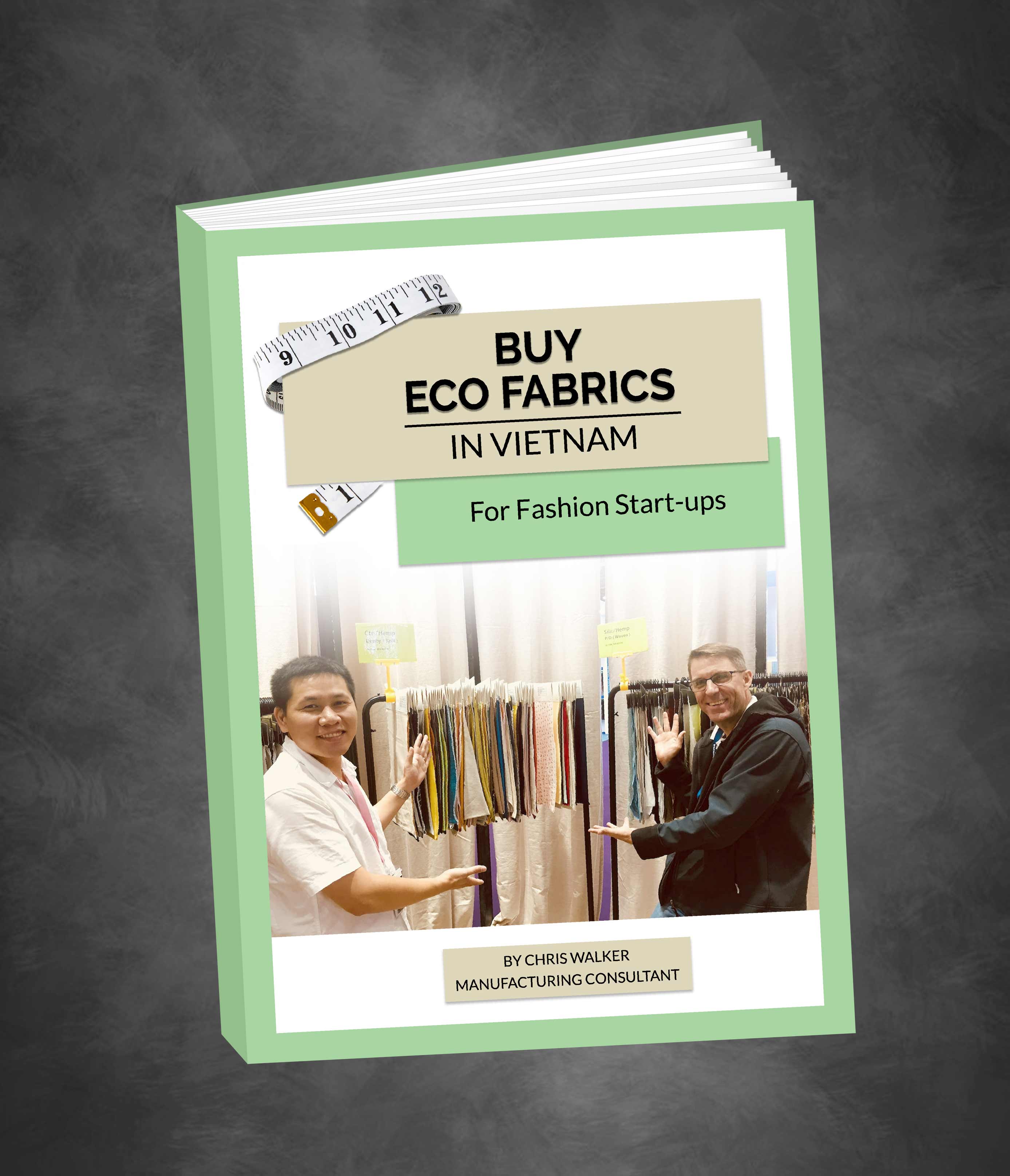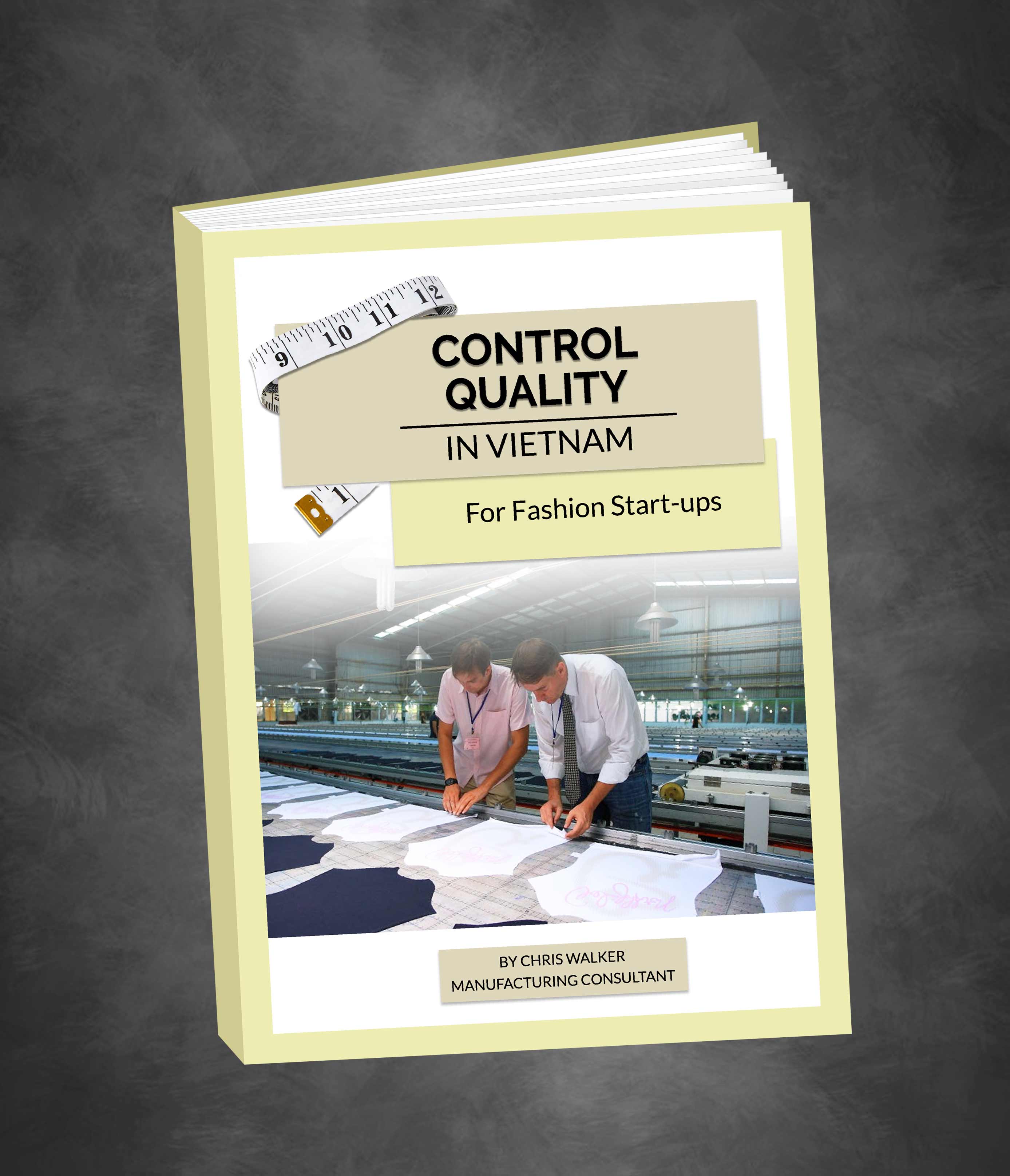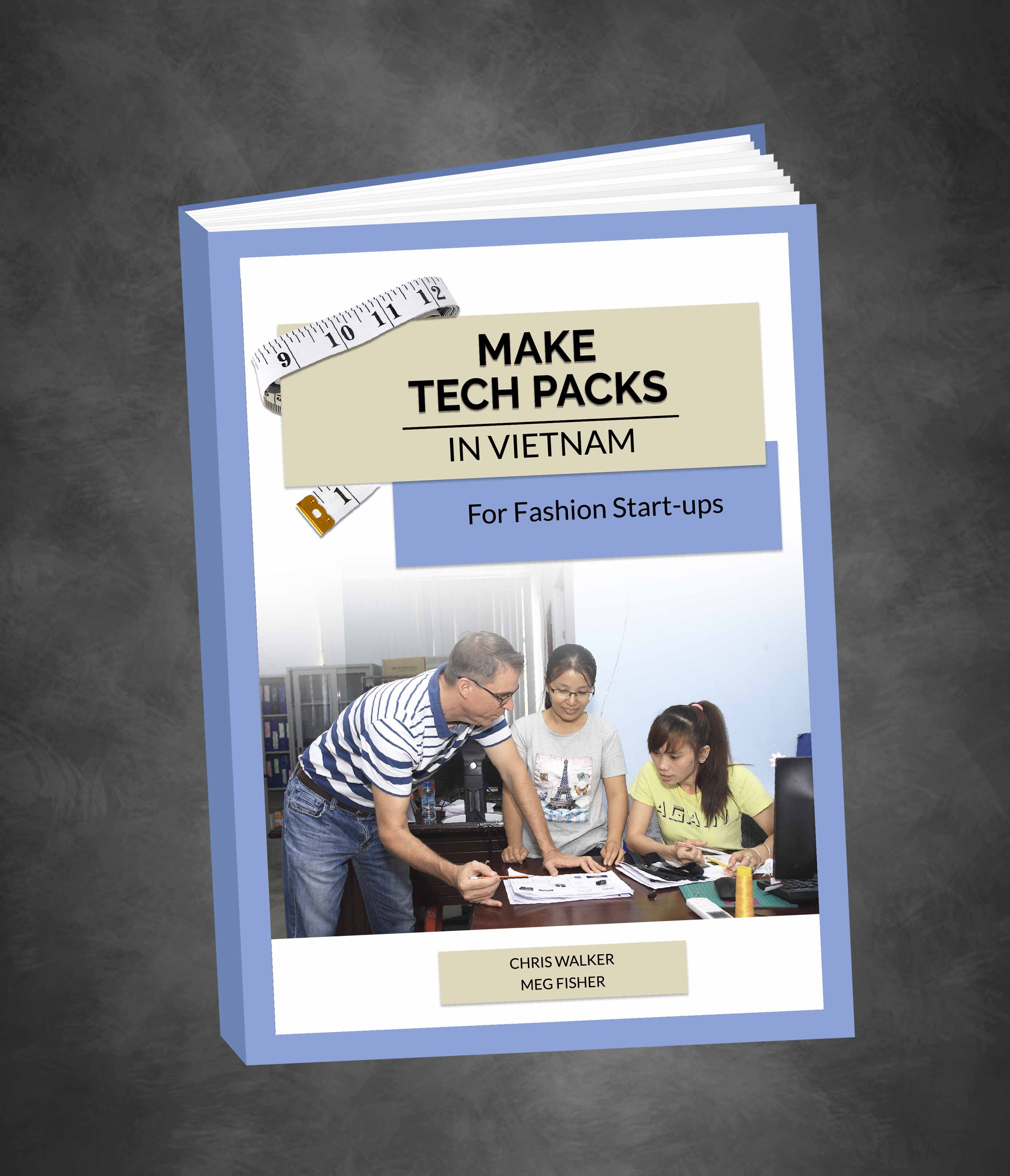 I wrote these books during my first few years
(@ 2008) working in the Vietnam garment industry. I write about basic knowledge and insider tips that I learned - to share with you.
If you are just starting out and need a jump start then I recommend you read my books before contacting factories.
For example, it is critical to know basic things like what is the difference between woven and knit fabric; what is different about viscose, rayon, tencel, modal and hemp; and what is the Acceptable Quality Level system?
Leggings with Flatlock Seam
I work with a team of merchandisers based in Ho Chi Minh City. lead by Chris Walker, an American living in Vietnam since 2008. We represent sewing factories that are Oeko Tex certified sewing contractors. We can help you produce fabric and export garments from Vietnam.

Below is information about how to get started. Please contact us with your inquiry to get started exploring opportunities in Vietnam.

How do we get started working together with you?

We make garments from your designs; so we need a tech pack from you. When we receive the tech pack we can estimate the price. If you provide us with a target price it will be much easier for us to quickly decide if it make business sense for you to work with us.

For each SKU we need the following:

1. Drawing of the Garment (include pantone colors, stitch type, print patterns, etc.)(.pdf or .jpeg)
2. Dimensions for Each Size
3. Quantity for each Size
4. Accessories (buttons, zippers, draw strings etc.)
5. Print Design, size and colors;
6. If there is embroidery then we need to know the needles per inch and see an image of the embroidery.

Businesswise we need to know:

1. Shipping Destination
2. Payment Terms (Letter of Credit is preferred)
3. Lead Time
3. Delivery Date

With this information we can move forward

Please give me details about your background and manufacturing objectives.

1. Which styles do you want to manufacture first?
2. Do you have tech packs?
3. Do you have any special factory requirements?
4. Have you produced before? If yes, then in what country?
5. What quantity per style per color do you order?
6. Does your company have a website?
7. Do you want to work with an agent or directly with the factory?
8. Do you plan to visit Vietnam?
Apparel Production Advice
Sewing Factory Introductions by Email
Garment Factory Visits
Tech Pack and Sample Creation
Fashion Start-up Business Planning