How Can I Serve You in Vietnam?
Hi, I built this webpage to promote Xuan Hoa sewing factory based in Ho Chi Minh City. They are a ladies fashion garment factory. I can introduce you to them and show you many ladies fashion garment factory photos.
My name is Chris, I have been working in the Vietnam Garment Industry since 2008. My expertise is
advising fashion start-ups
and sourcing factories. If you have any questions about ladies fashion garment factory photos then
contact me here.
Chris Walker
Ho Chi Minh City, Vietnam
VSource Co., Ltd.
Xuan Hoa Ladies Woven Apparel Factory
Xuan Hoa primarily works with woven fabrics. They make ladies fashion tops and bottoms. The fabrics they use are primarily made with viscose, nylon, polyester and spandex yarn. All their fabrics are imported from China. The majority of their fabrics are 57" wide (144 cm). Below are some fabrics they can easily source for you. Contact Xuan Hoa to get help with sourcing textiles in Vietnam.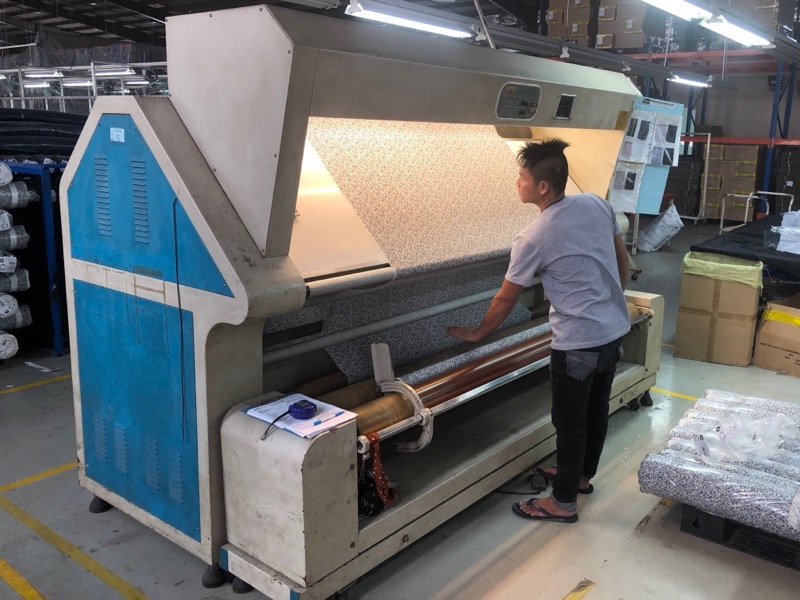 Recently Xuan Hoa relocated which was a blessing in disguise
because when they set up their new location they started with a clean slate and designed the factory layout efficiently. They applied all their lessons learned from the previous location and built a Cadillac operation. In fact their factory floor space is small and tight but they've laid it out in such a way that it feels cosy with a positive vibe. You can stand anywhere in the factory and see daylight outside. All the bay doors are left open to accommodate fresh air flow. They even planted greenery around the inner perimeter walls to generate fresh oxygen that you can taste. Contact Xuan Hoa, a
ladies fashion garment factory in Vietnam.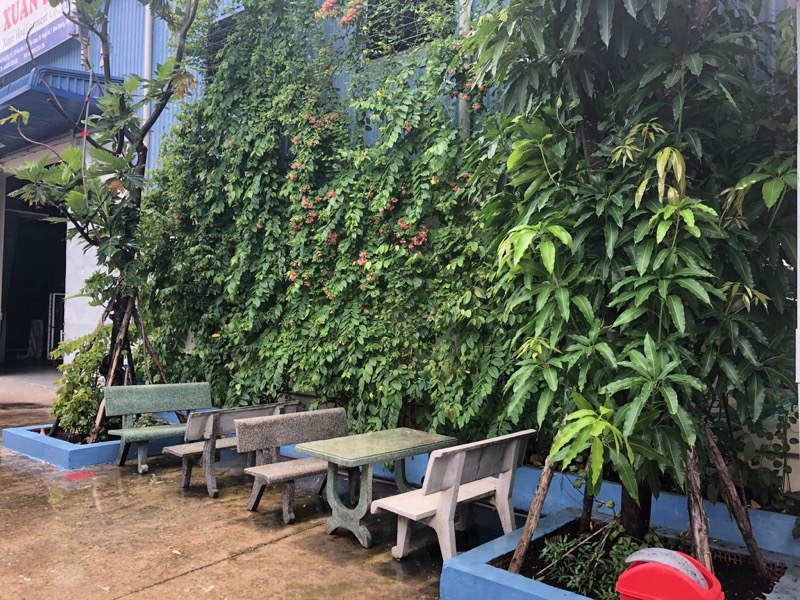 I felt a sense of economy in the factory design. Yes, all the spaces are tight but every space fits naturally together and the flow of people, garments and machines works. They built racks four stories high to use the upper spaces to store supplies, fabric and hanging garments. They specialize in hanging garments. Their biggest market is the UK which requires hanger shipments. So, from the end of the sewing line, after QC the hanging garments can be stored in a protected space high in the rafters until the container is ready to be loaded. They have the capacity to store 300,000 hanging pieces. Did you catch that? 300,000 hanging garments. Damn! That's a lot of hangers.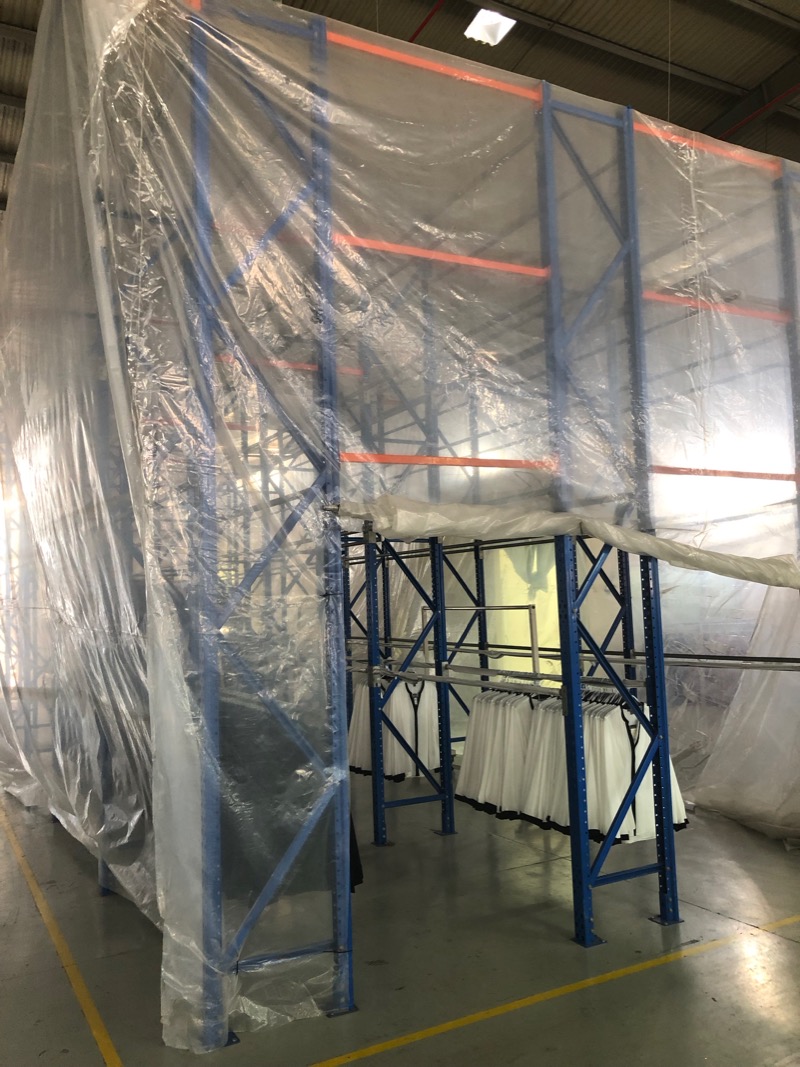 The production manager had a relatively big desk but every square inch of the desk had an important document laid out easy to see and with a clear purpose. The production schedule was front and center on his desk with delivery's scheduled six months in advance which gave me a sense of confidence that this factory was going places.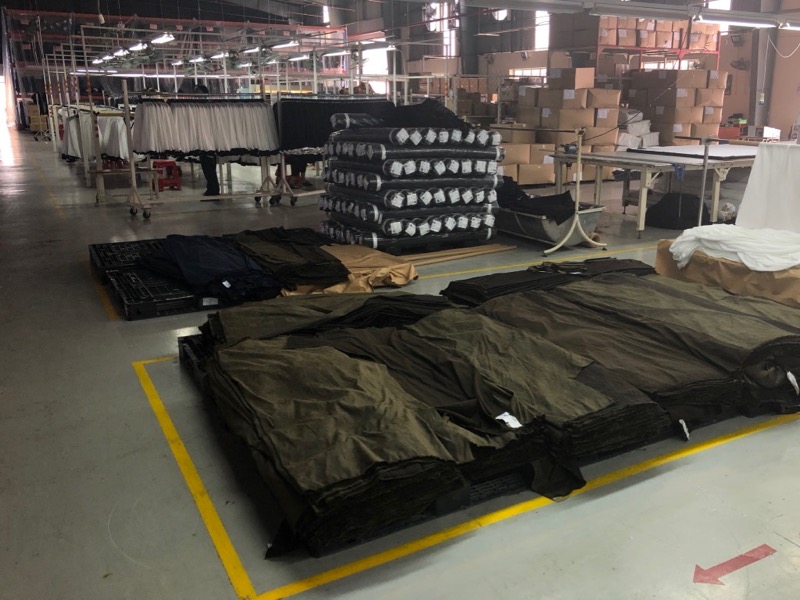 Read -> Learn -> Then contact the factory.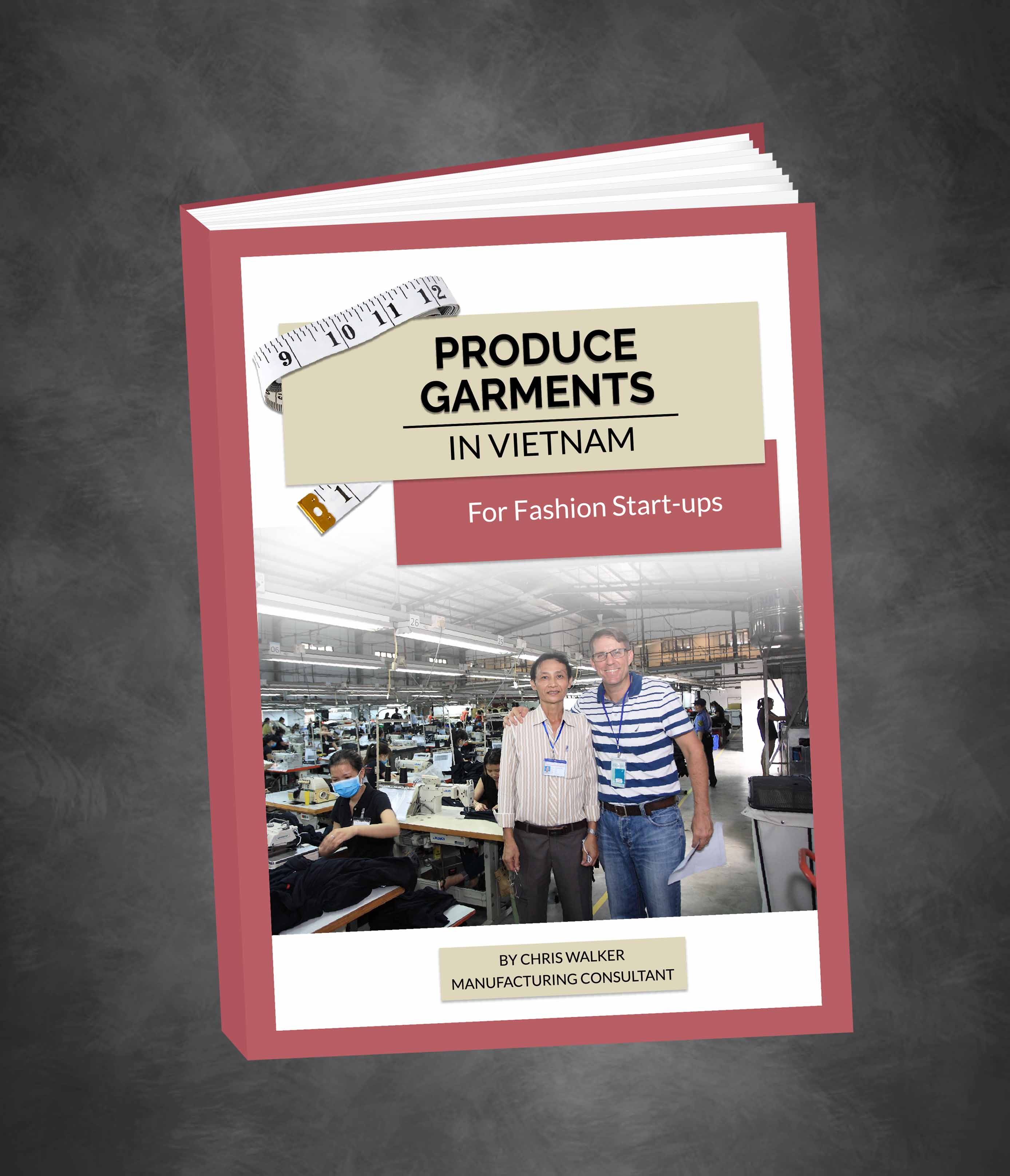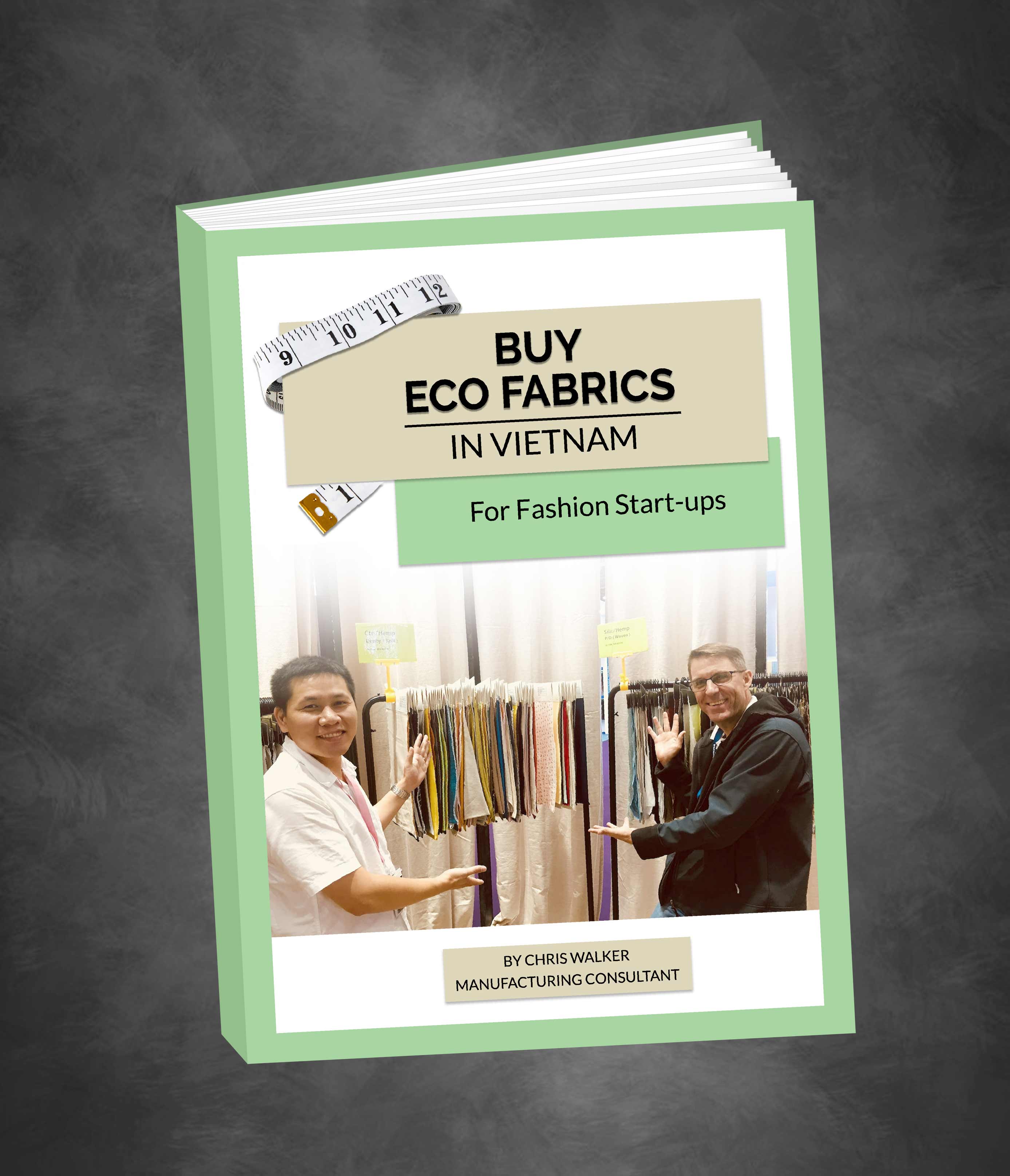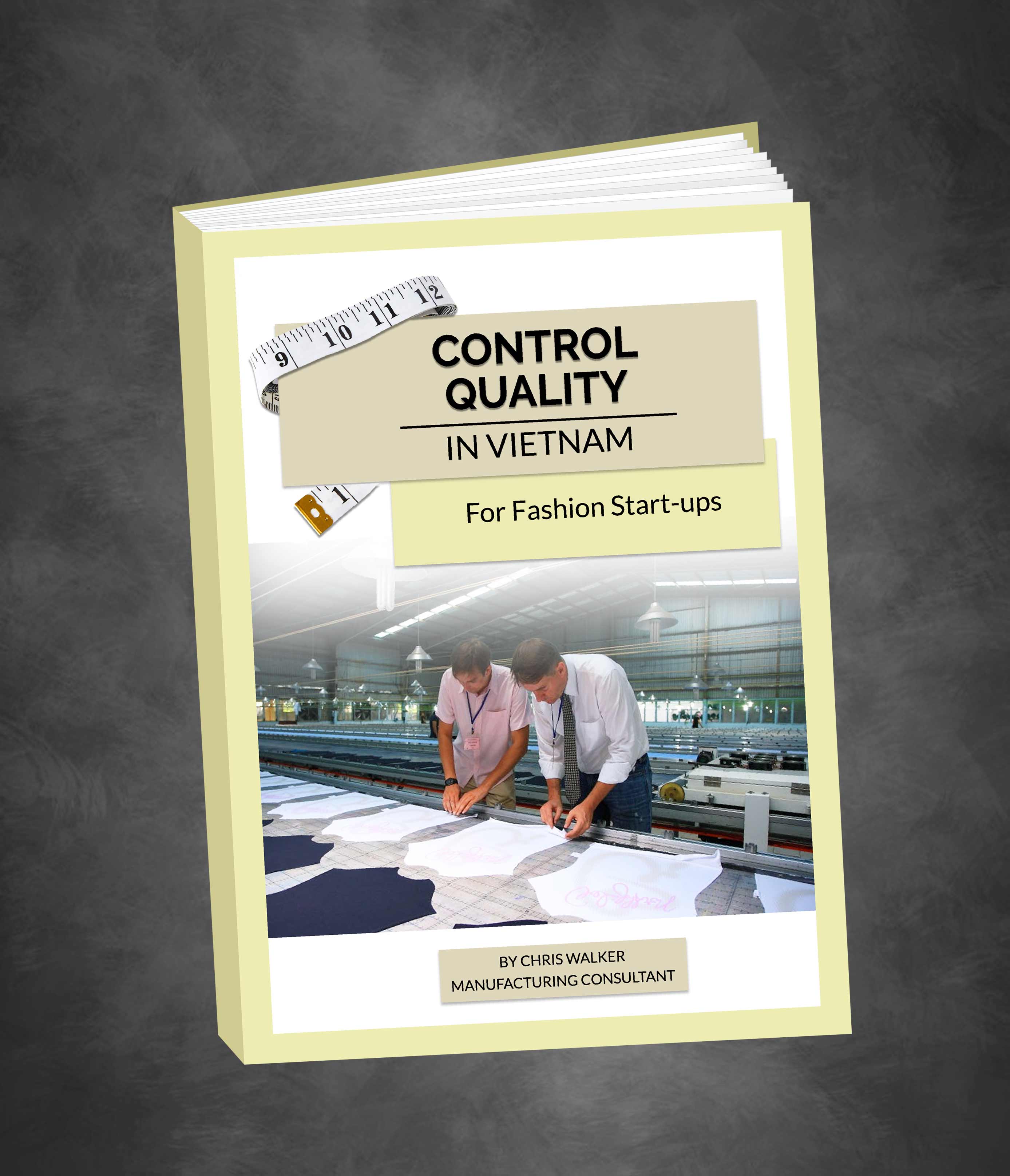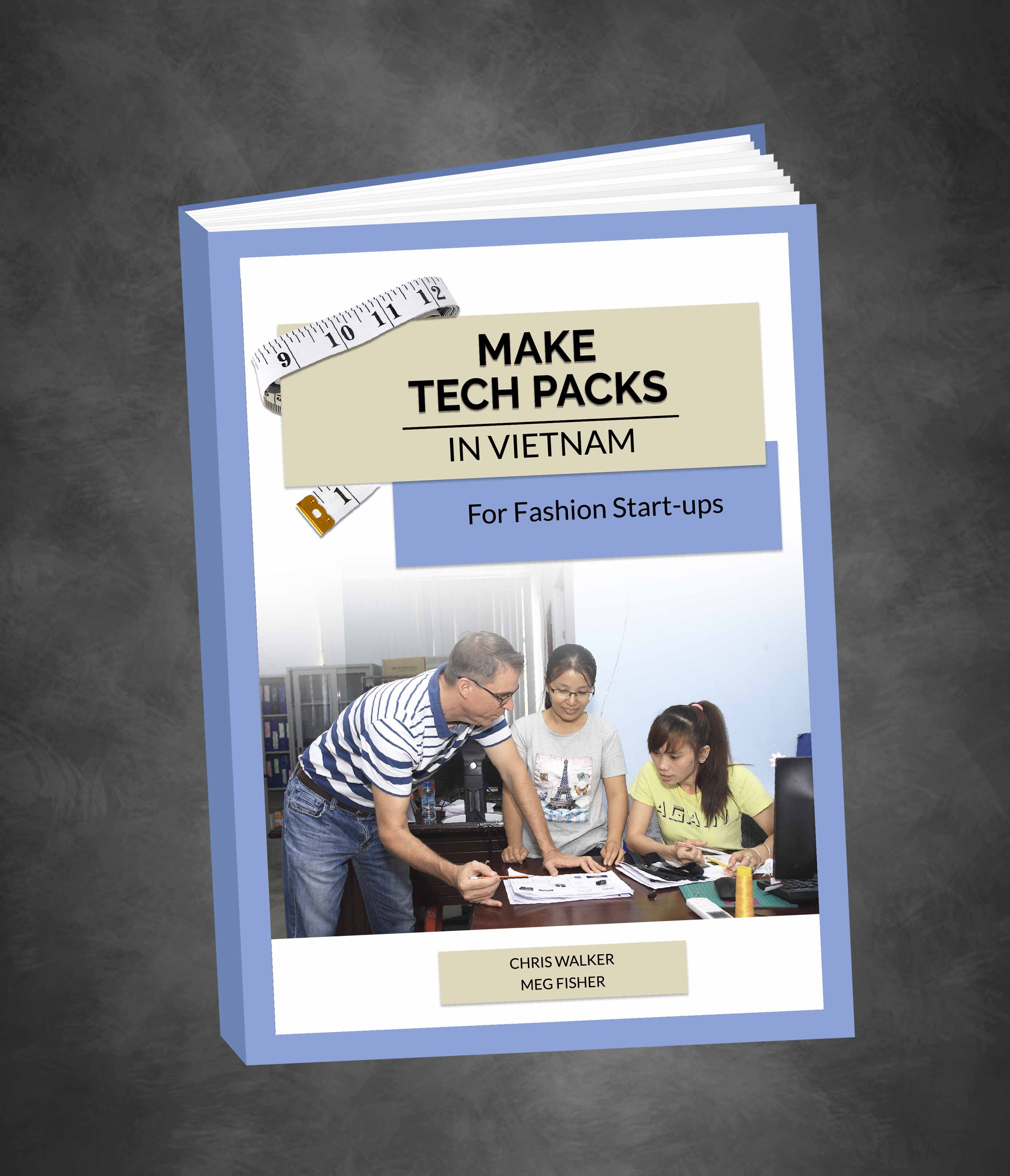 I wrote these books during my first few years
(@ 2008) working in the Vietnam garment industry. I write about basic knowledge and insider tips that I learned - to share with you.
If you are just starting out and need a jump start then I recommend you read my books before contacting factories.
For example, it is critical to know basic things like what is the difference between woven and knit fabric; what is different about viscose, rayon, tencel, modal and hemp; and what is the Acceptable Quality Level system?
There was nothing sexy about the show room and that's how it should be because if all you need is a $20 pair of sunglasses why spend $300 on Ray Bans. The cost for glitter is ultimately reflected in the FOB price? The racks in the showroom were neatly filled and organized with a nice cross section of what they produce and there was plenty of conference room table top to spread out the goods and have a productive conversation.

The canteen space is tightly packed in the "backyard" but all the stainless steel furniture was shiny and clean and there were plenty of trash cans to collect refuse that would otherwise end up on the floor.

The only complaint might be that the forklift didn't have a proper parking spot but maybe that's because it's in use most of the working day.

One thing I liked was that everyone was wearing a uniform which consisted of a well made 100% ringspun cotton t-shirt of light weight that had their factory name front and center. I felt like I was witnessing a team preparing for the sewing olympic games. :). Seriously, I hope the factory owner reads this and gives me a Xuan Hoa t-shirt that I can wear as a reminder how to manage a factory well and create comradery. All the QC people were wearing red which quickly gave you a sense of security knowing who was keeping honest people honest.

I saw a high number of male workers which is always a good sign to me. One of the line leaders explained that men have longer arms than women which is beneficial when sewing garments like pants which have long seams. The men can execute long sewing motions like the inseam of trousers in one go. Also the men tend to work at the iron stations because the irons are heavy.

There were many detail that stood out during my factory tour. From the moment I saw their employment opportunities banner neatly displayed with cool fonts near the entrance of the factory, I knew I was visiting a classy operation. I have never seen so many fire extinguishers intelligently spaced out and beckoning to be used. It was as if the fire extinguishers dared me to test them knowing they would deliver beyond expectations. Finally, the cutting table staff were all wearing steel gloves and I sensed they'd keep them on after I left which is usually not the case.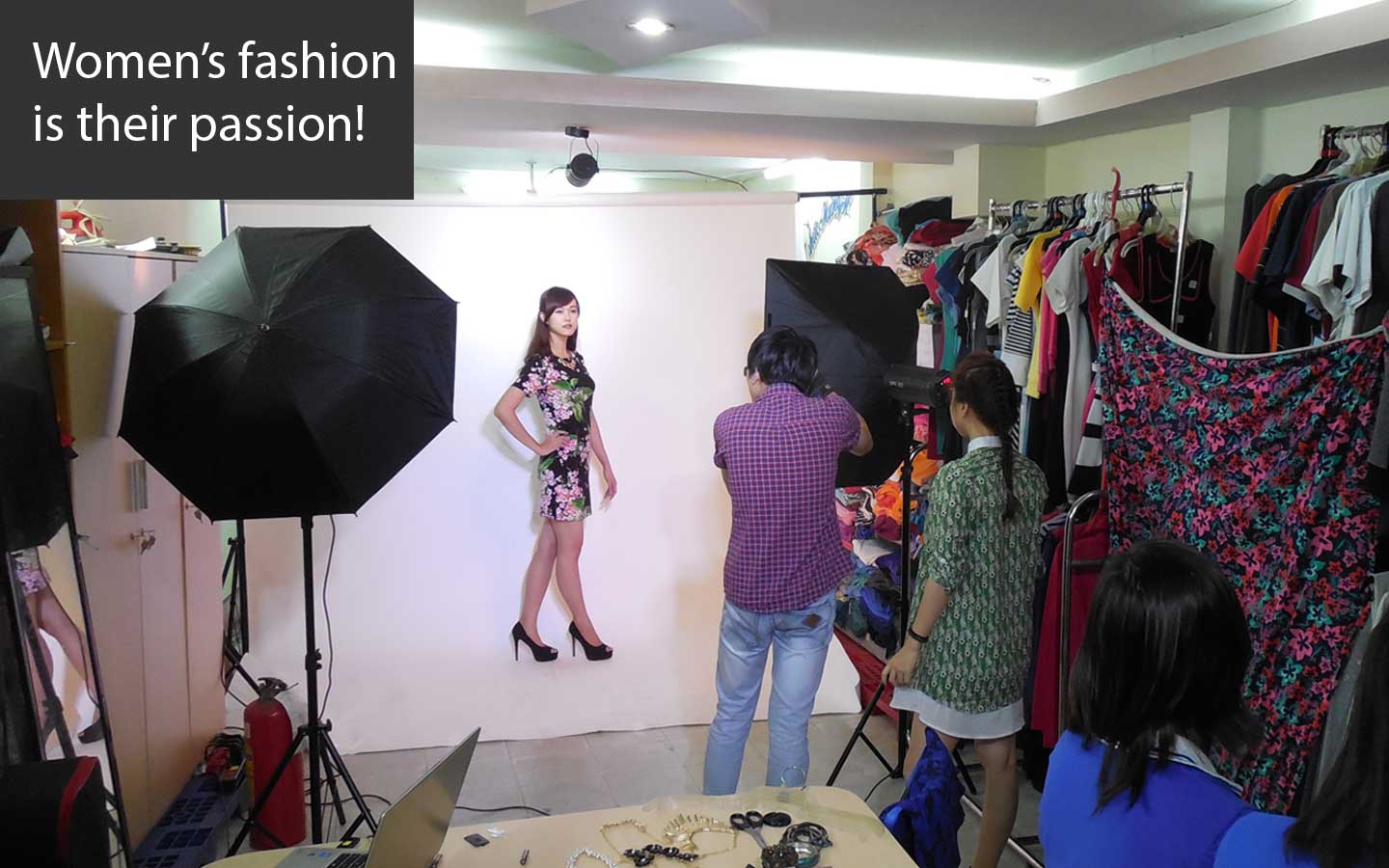 Please give me details about your background and manufacturing objectives.

1. Which styles do you want to manufacture first?
2. Do you have tech packs?
3. Do you have any special factory requirements?
4. Have you produced before? If yes, then in what country?
5. What quantity per style per color do you order?
6. Does your company have a website?
7. Do you want to work with an agent or directly with the factory?
8. Do you plan to visit Vietnam?
Apparel Production Advice
Sewing Factory Introductions by Email
Garment Factory Visits
Tech Pack and Sample Creation
Fashion Start-up Business Planning
Women Clothing Manufacturer in VIetnam
Two referrals come to mind when asked, "can you introduce me to a women clothing manufacturer in Vietnam?" More UK Ltd. produces women's clothing for high street. And Thai Son S.P sewing factory is a women clothing manufacturer in Vietnam producing sportswear and casual knit fashion out of two of their own factories.
I know many others that I can introduce you to. Each women clothing manufacturer in Vietnam has it's strengths and weaknesses. Some are CMT only, some have high MOQs, some can accept L/C 90 days.
What type of ladies apparel are you sourcing? What is your most important criteria? Price? Quality? Delivery times? Let's
schedule an appointment to chat
and I will guide you if I can.
Why did you search for Women's Clothing Manufacturer
Are you working for a women's fashion brand? Are you looking for a suitable factory in Vietnam?

One of the first things you will need is a tech pack.

What minimum information needs to be in a garment tech pack in order for a women's clothing factory in Vietnam to give you a price you can bet on? I live in Vietnam and work for a garment factory in Ho Chi Minh City. I receive tech packs from fashion designers and entrepreneurs around the world asking me for a Vietnam manufacturing price. The problem is that 9 times out of 10 their tech packs are incomplete. My message is, if you want an accurate price quote from a ladies clothing factory in Vietnam then I recommend you provide an accurate tech pack. The following garment tech pack check list is what I define as a complete tech pack based on my experience working in Vietnam as an apparel production advisor for a ưomen clothing manufacturer in Vietnam.

Flat Sketch
Measurement Chart for 1st Sample
Order Quantity Chart
Written or Visual Description
Bill of Materials (BOM)
List of Stitches and Seams
List of Embellishments
Branding Artwork
Measurement Chart for Grading
Point of Measurement Diagrams
Headers on On Every Page
List for Tracking Changes

Creating a complete tech pack that a women's clothing manufacturer in Vietnam can work from is not easy. If you are lazy when it comes to preparing the tech pack, then can the factory be lazy when it comes to quoting price? Garbage in, Garbage out, right?

Creating a complete tech pack requires technical training and experience. If you wing it and create what you think will suffice then you are setting yourself up for failure. I receive tech packs everyday from people all around the world and pass them to the Vietnamese sewing factory I work for. Typically, the merchandisers analyze the tech pack and make a list of questions of missing information, incomplete information and contradictory information. This is a waste of their time. Especially frustrating is when the person who sent the original tech pack does not know how to answer. At this point the factory is either asked to guess or teach. Guessing only leads to problems. Teaching is not Vietnamese sewing factories do well. My advice is to have your tech packs created by a professional in your country before you send to Vietnamese factories. Professional tech pack creators know what minimum information needs to be in a garment tech pack in order for a factory to give you a price you can bet on? A good women clothing manufacturer in Vietnam also knows a good tech pack when they see one.

Womens Styles Made in Vietnam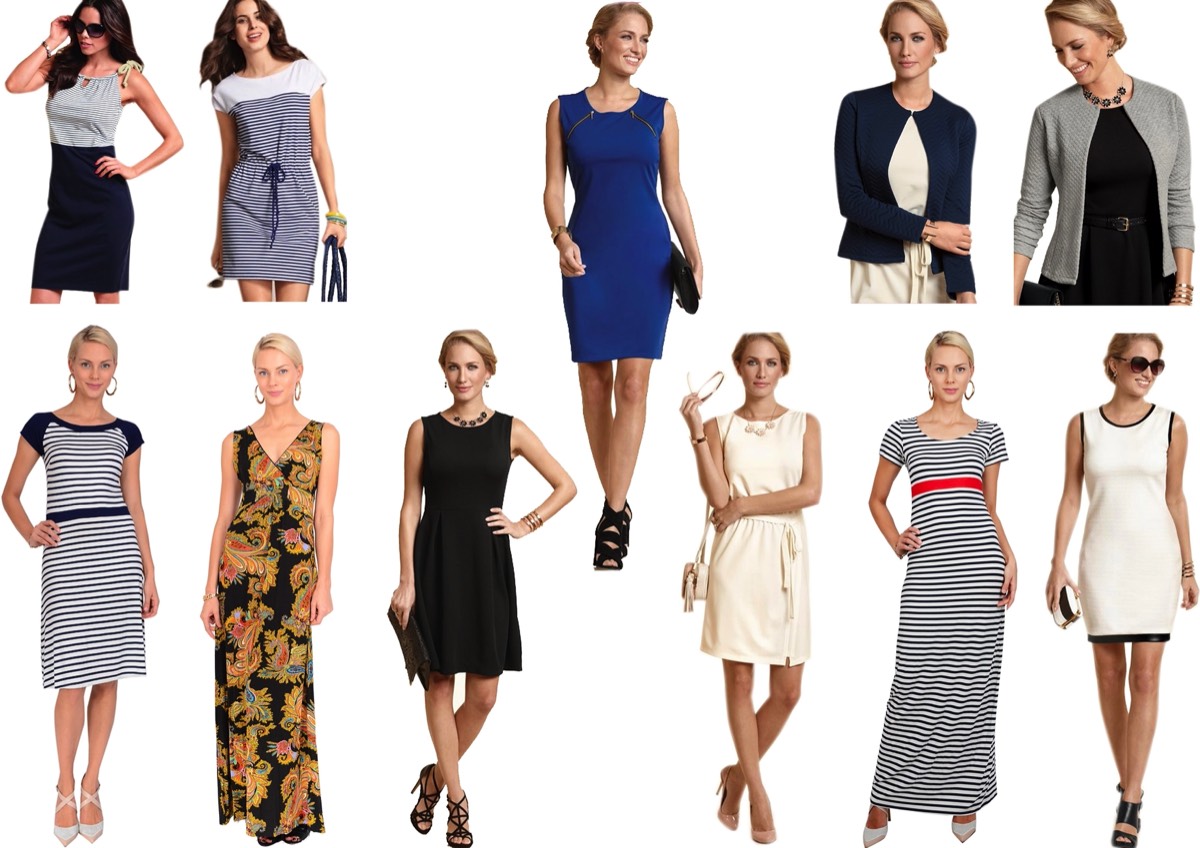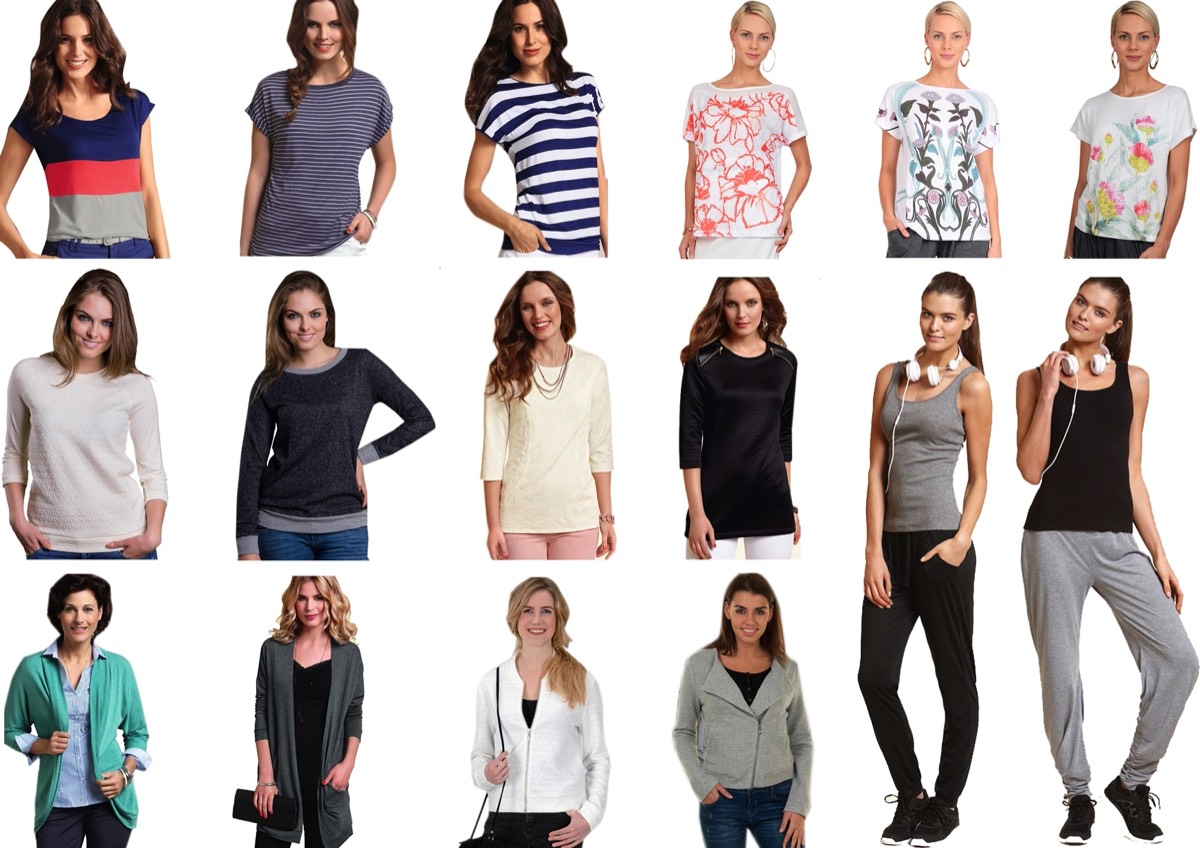 I help you find a women clothing manufacturers in Vietnam
I am not an agent. I listen to your needs and then check my network to see if I know a perfect factory fit for you. For a small free I connect you directly to the factory owners women clothing manufacturers in Ho Chi Minh City and Ha Noi.

Or you can read my book full of insider tips for beginners and direct referrals for experience professionals investigating apparel production in Vietnam for the first time.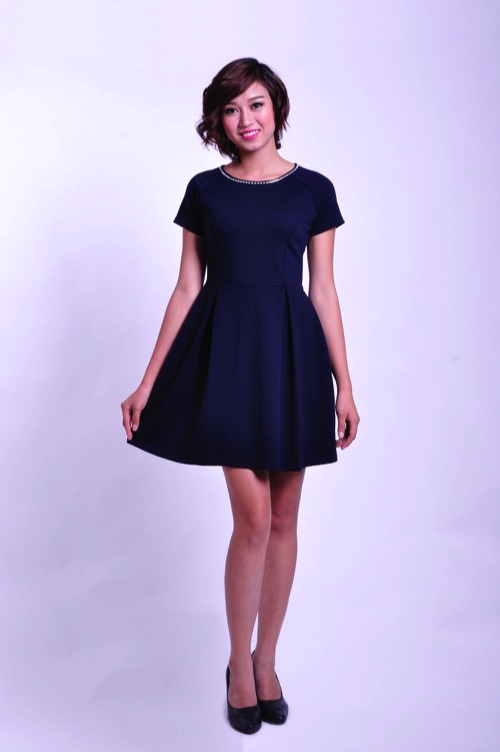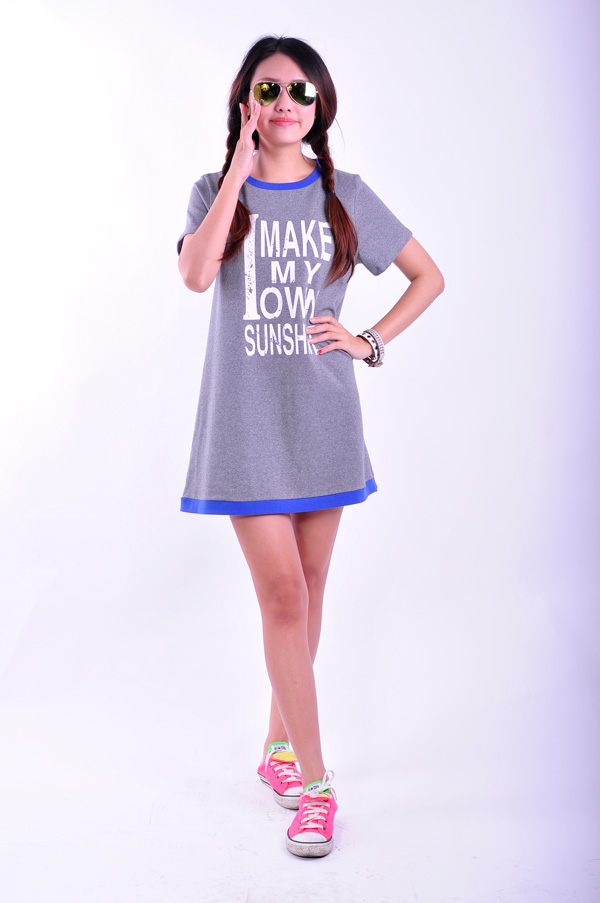 Celebrating 10 Years in Vietnam
I am approaching my 10 year anniversary living in Vietnam raising my family and helping people source a women clothing manufacturer in Vietnam. From day 1, I have always felt comfortable here and grateful to be part of the society. Did you know that Vietnam's guiding principles are Independence Freedom and Happiness? I see it every day and appreciate the goal setting effect it has had on the country. I know that many people will read this post and point out the negatives of Vietnam but remember that no country is perfect and as a guy on the ground I can tell you that Vietnam has a lot to be proud of. I took this picture in Da Lat where there is a lot of organic farming happening - very cool. Visit Vietnam if you thrive on entrepreneurial spirit and opportunity. I can help you get started with manufacturing in Vietnam.