How Can I Serve You in Vietnam?
Hi, I built this webpage to promote Xuan Hoa sewing factory based in Ho Chi Minh City. They can help you take advantage of Vietnam free trade agreements. I can introduce you to them and many other factories that know how to process the paper work for Vietnam free trade agreements.
My name is Chris, I have been working in the Vietnam Garment Industry since 2008. My expertise is
advising fashion start-ups
and sourcing factories. If you have any questions about Vietnam free trade agreements then
contact me here.
Chris Walker
Ho Chi Minh City, Vietnam
VSource Co., Ltd.
Benefit from Vietnam Free Trade Agreements
In 2017 Russian and Vietnam signed a free trade agreement. The EU Vietnam free trade agreement is being ratified and is supposed to go into effect in 2018. Vietnam is part of the CPTPP which is the TPP without the USA. How does this affect you? That depends on what country you are importing to and what HS Code you garment qualifies for.
It is very difficult to get accurate information about how you can benefit from a free trade agreement. You either have to be a lawyer or customs broker. While the HS codes are universal the exact tax break you get depends on way the free trade agreement is negotiated for your country. It's not as easy as saying, now we can import duty free from Vietnam into Canada.
Let's
schedule an appointment to chat
and discuss free trade pacts between Vietnam and your country.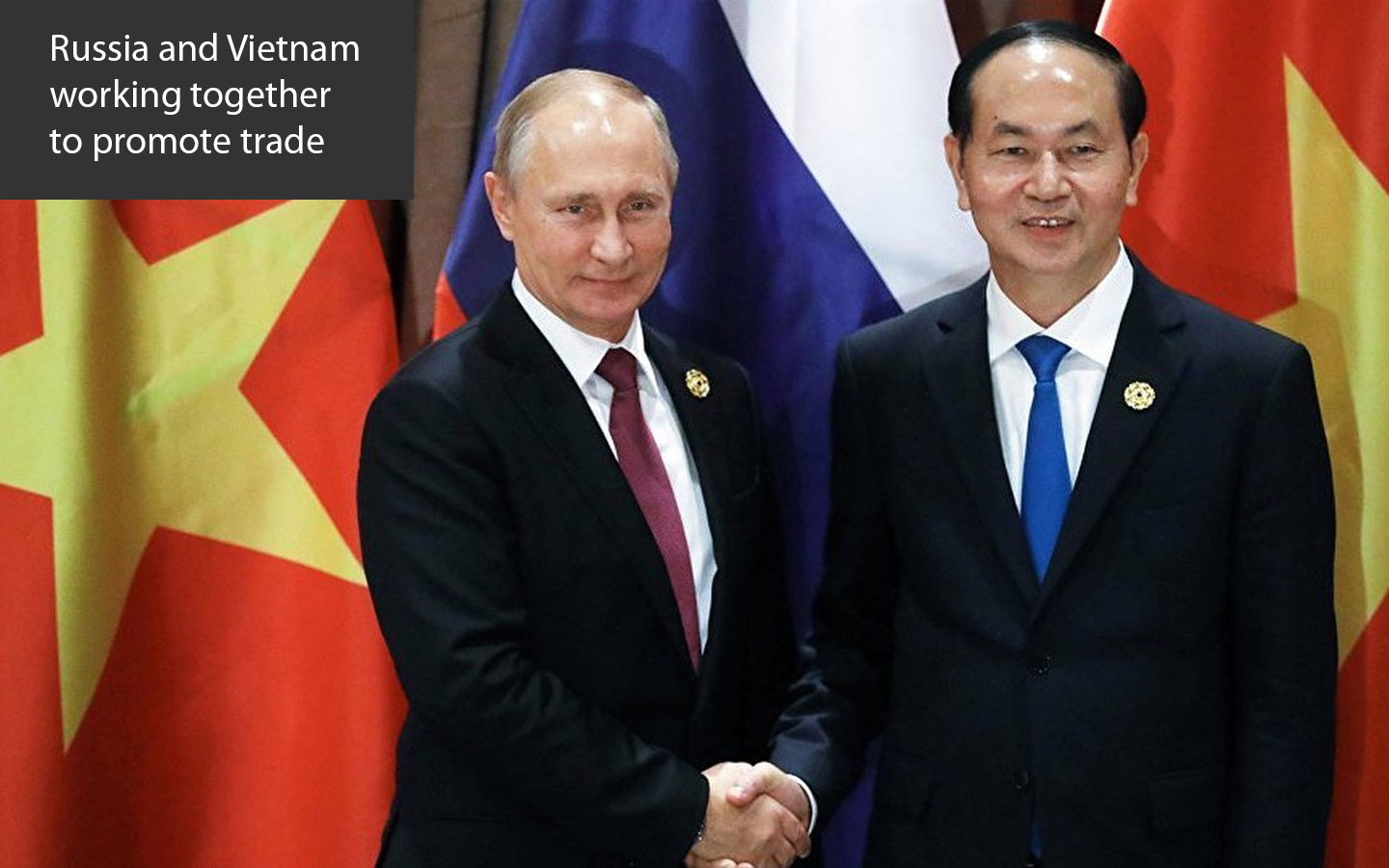 Why did you search for Vietnam Free Trade Agreements
Are you trying to find out the duty you will have to pay for your garment? Are you trying to confirm if a free trade agreement has gone into effect? Either way I can assist you. I am not an expert but I do have a basic knowledge about Vietnam free trade agreements and can introduce you to experts. My role is: I follow free trade agreements and give you some general insight. Most important I know who are the experts and which factories have already shipped goods that qualified for tax breaks. Jumping on the bandwagon is the easiest way to get benefits from Vietnam free trade agreements. Keep reading to learn more about the various Vietnam free trade agreements.

The three trade agreements that I follow closely are the ones with Russia, Europe and TPP member countries. As you can see in the infographic there are many others Vietnam free trade agreements. Getting detailed information about each one is difficult. You have to be a lawyer with lots of time to read to know what the exact benefits are.

I suggest you start by googling "vietnam Chile free trade agreement text." You will get a website like this:

http://wtocenter.vn/other-agreement/vietnam-chile-free-trade-agreement-vcfta

Start reading. There will be links to the actual documents but knowing if those documents are the latest revisions is not guaranteed. I am willing to help you figure things out and verify details if you are willing to pay me for my time.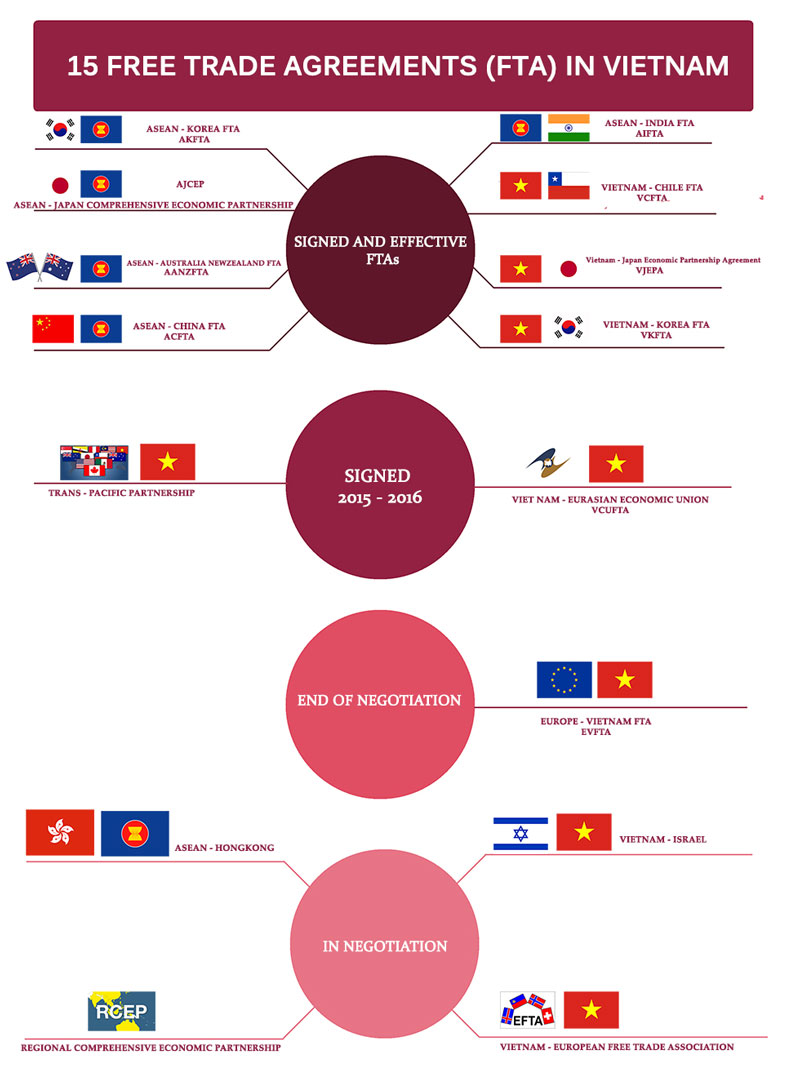 Read -> Learn -> Then contact the factory.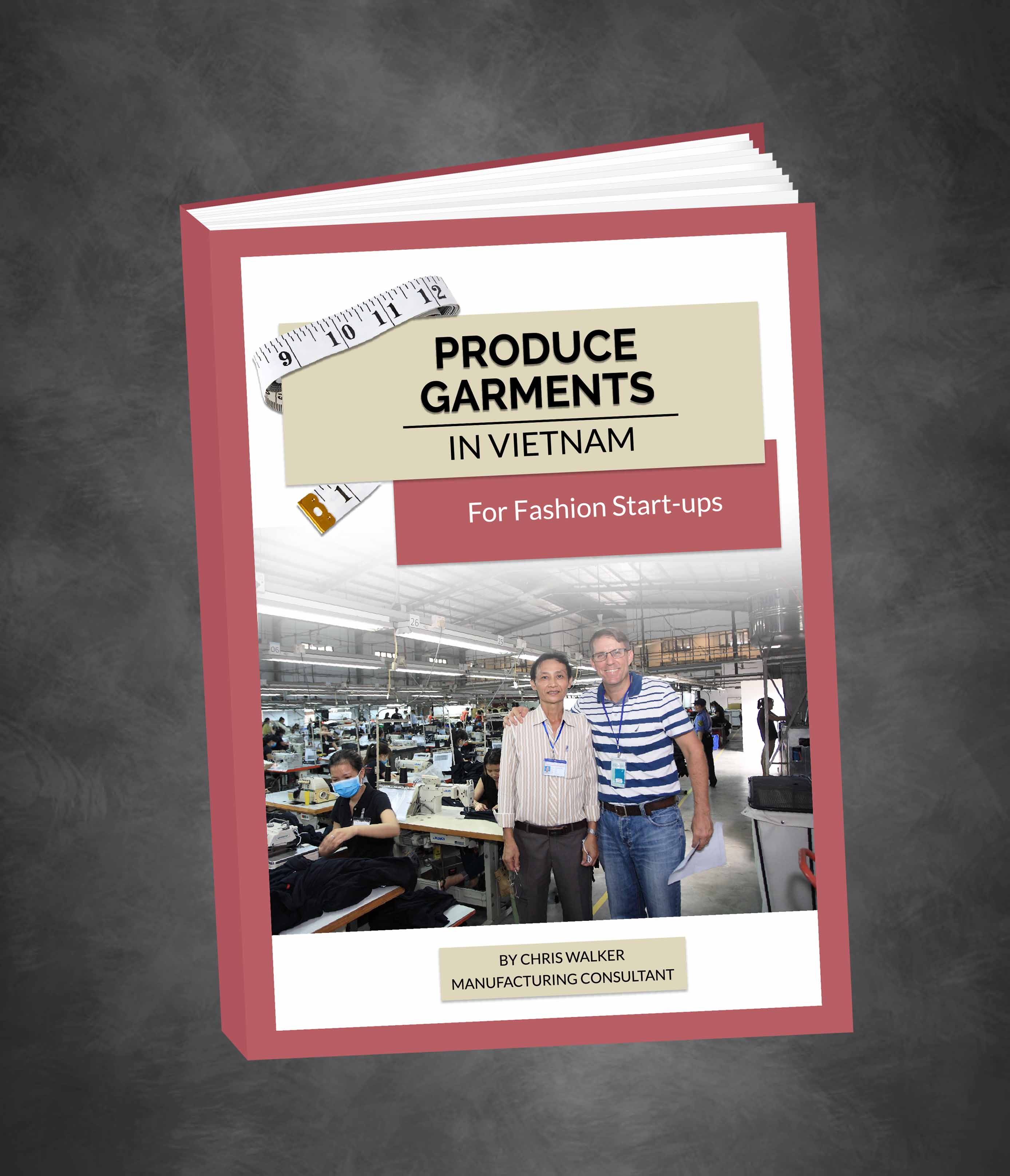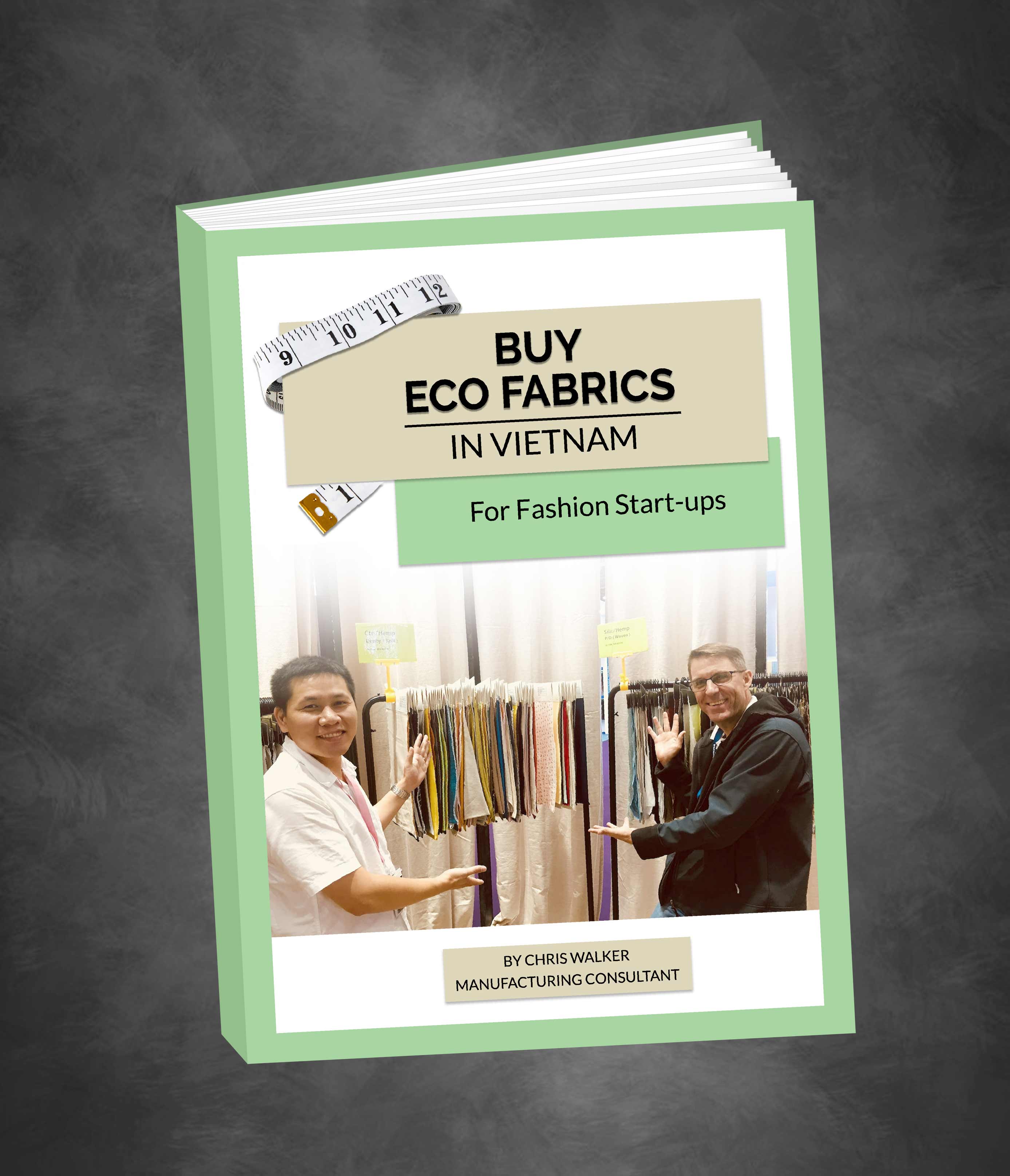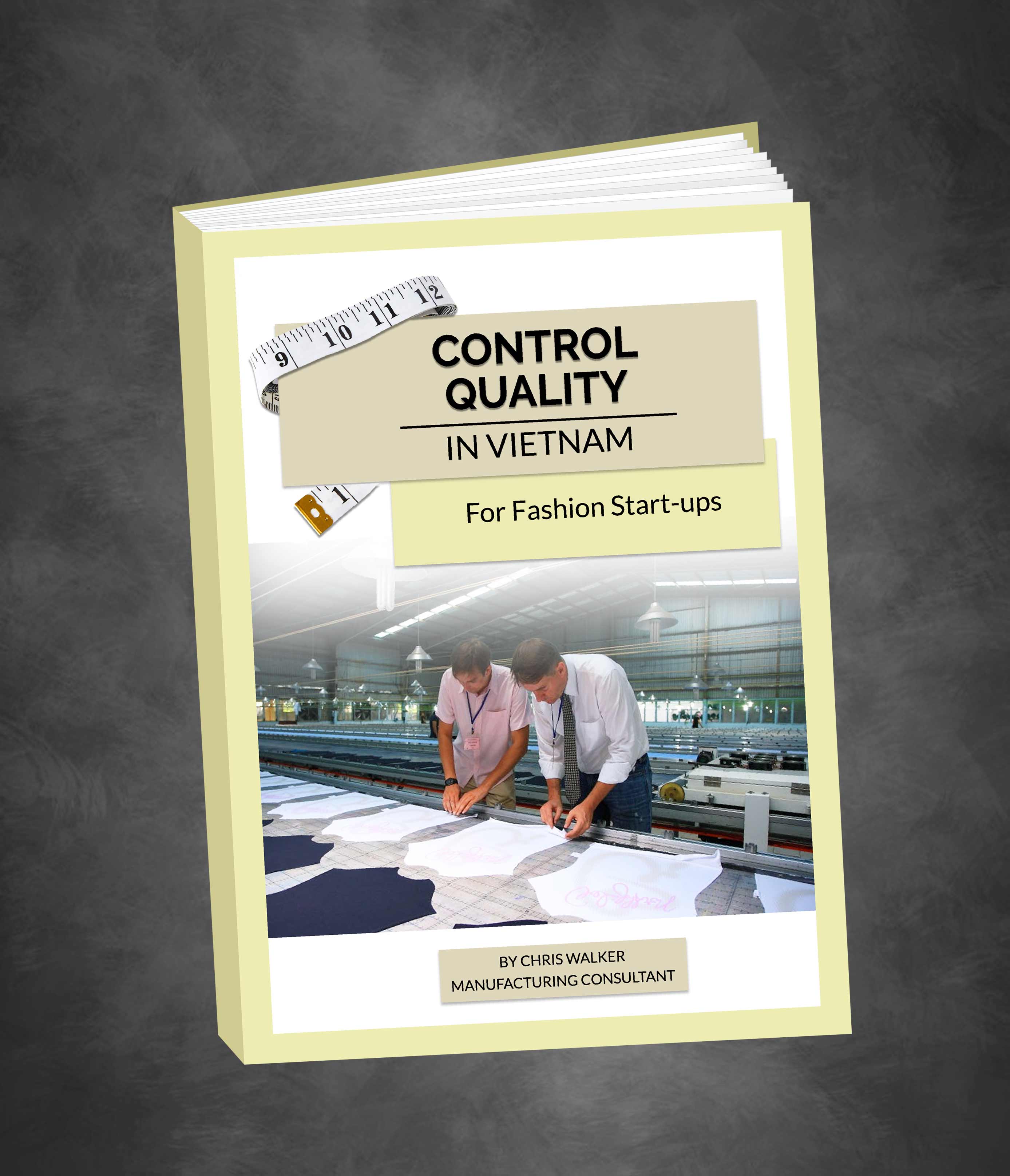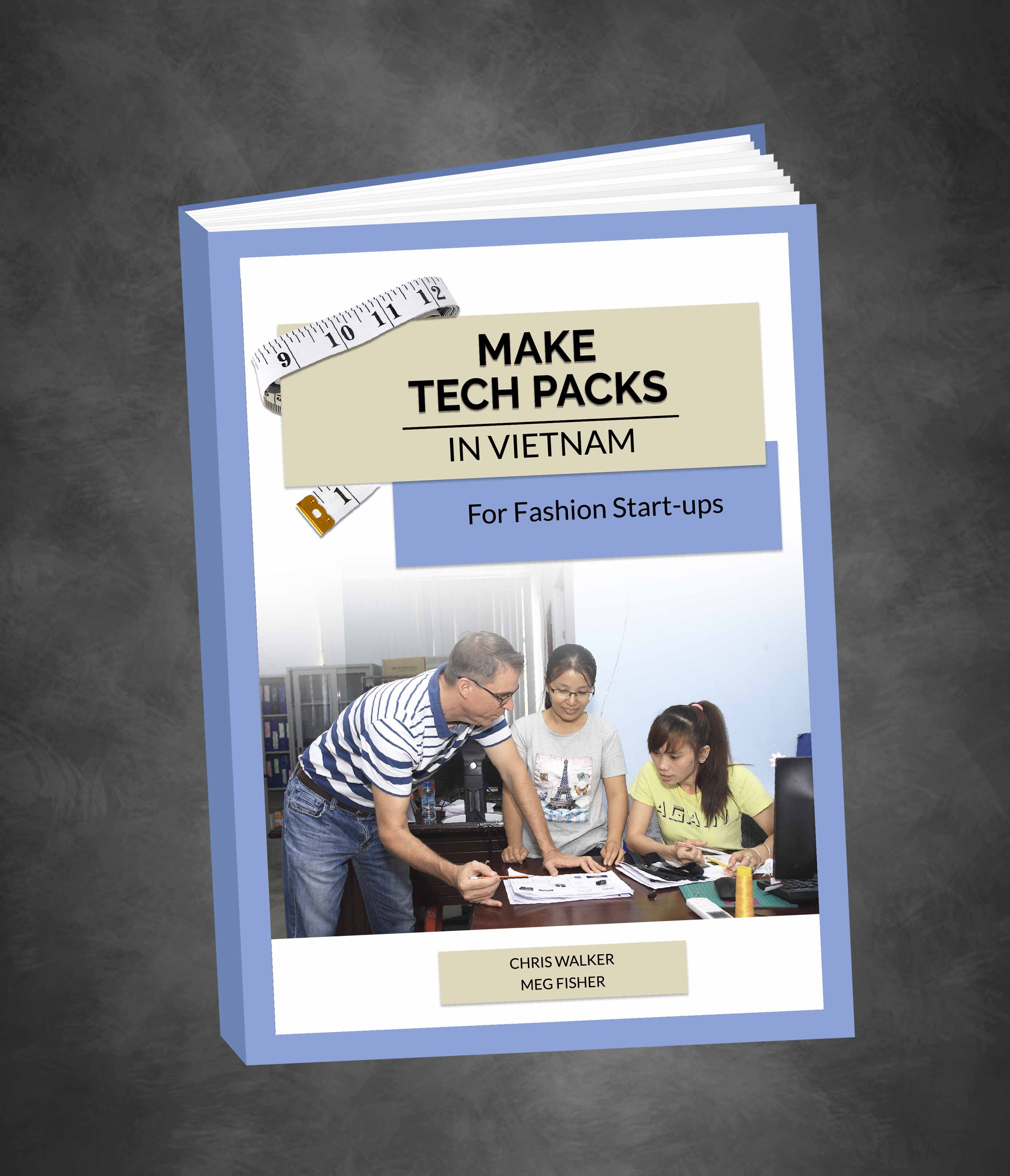 I wrote these books during my first few years
(@ 2008) working in the Vietnam garment industry. I write about basic knowledge and insider tips that I learned - to share with you.
If you are just starting out and need a jump start then I recommend you read my books before contacting factories.
For example, it is critical to know basic things like what is the difference between woven and knit fabric; what is different about viscose, rayon, tencel, modal and hemp; and what is the Acceptable Quality Level system?
Russia Vietnam Garment Free Trade Agreement Signed October 2016
Did you know that the Russia – Vietnam free trade agreement (EAEU FTA) went into effect October 5th, 2016. Our sewing factory has produced garments for many Russian brands during the last 15 years, such as FinnFlare, Baon, Sportmaster, Profmax... We are very familiar with shipping garments to Russia and qualifying for free trade tax advantages. At the end of December 2016, shipments for two of our customers successfully qualified for tax reductions and passed goods through customs at Ust Luga. To determine if you qualify for tax reductions you must first know your HS Code. HS Code 6109 is one example. Ask us and we can help you. The majority of what we produce and ship to Russia has 0% import duty and does not trigger the safeguard.
Contact us
for more information.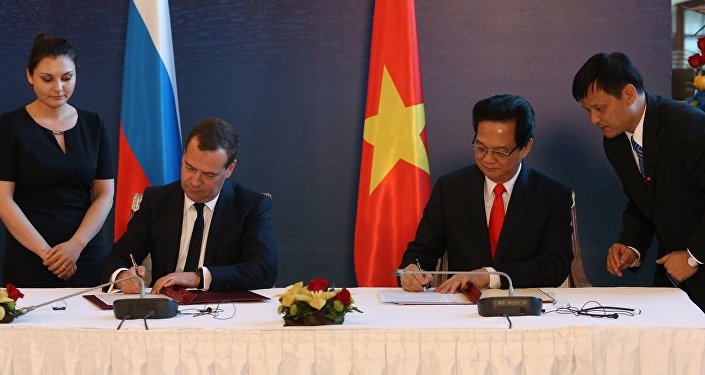 With the deal Hanoi expects to significantly increase its foreign trade. Trade with Russia is expected to more than double to $10 billion by 2020.

"Specific conditions will be created for Russia in order to increase the supply of its products on the Vietnamese market. It concerns not only high value-added products, but also agricultural produce, consumer goods and so on," said the

Russian Trade Mission in Vietnam.

Russia's main exports to Vietnam include nuclear reactors, mineral fuels, oil and its distillation products and fertilizers. Imports from Vietnam include electrical machinery, boilers and knitwear.In terms of the agreement, Russian automotive companies GAZ, Kamaz and Sollers will be able to create joint ventures to produce buses, trucks, special vehicles, and passenger cars. The localization of production is expected to reach 40 to 50 percent over the next decade.

Vietnam signed the free trade zone agreement with the EEU in 2015, becoming the first non-regional country to join the bloc.
Source:
Russia Today Website

A free trade agreement between the Russian-led Eurasian Economic Union (EEU) and Vietnam takes effect on Wednesday with its ratification. The deal opens the EEU's market of 181 million people to Vietnam.
The EEU countries – Russia, Armenia, Belarus, Kazakhstan and Kyrgyzstan – get the opportunity to sell goods in Vietnam on a preferential basis.
The free trade deal covers more than 90 percent of all goods traded between the EEU and Vietnam. It will save exporters from the EEU about $40-60 million in the first year. Vietnamese companies can expect savings of up to $5-$10 million a year.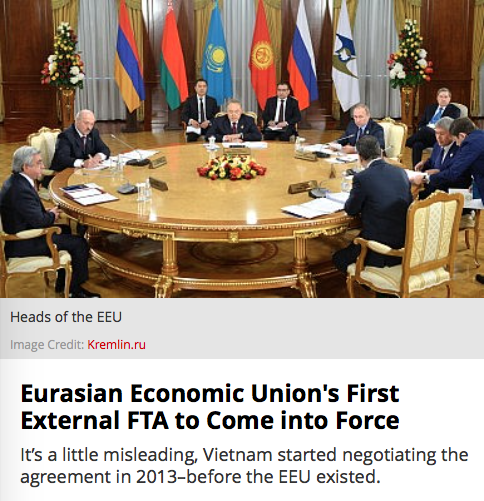 Please give me details about your background and manufacturing objectives.

1. Which styles do you want to manufacture first?
2. Do you have tech packs?
3. Do you have any special factory requirements?
4. Have you produced before? If yes, then in what country?
5. What quantity per style per color do you order?
6. Does your company have a website?
7. Do you want to work with an agent or directly with the factory?
8. Do you plan to visit Vietnam?
Apparel Production Advice
Sewing Factory Introductions by Email
Garment Factory Visits
Tech Pack and Sample Creation
Fashion Start-up Business Planning