How Can I Serve You in Vietnam?
Hi, I built this webpage to promote Xuan Hoa sewing factory based in Ho Chi Minh City. They exhibit at apparel manufacturing trade shows in Vietnam. I can introduce you to the apparel manufacturing trade shows in Vietnam like VTG and Saigontex.
My name is Chris, I have been working in the Vietnam Garment Industry since 2008. My expertise is
advising fashion start-ups
and sourcing factories. If you have any questions about Vietnam garment manufacturing trade shows then
contact me here.
Chris Walker
Ho Chi Minh City, Vietnam
VSource Co., Ltd.
Apparel Manufacturing Trade Shows
Every year I attend at least two apparel manufacturing trade shows. One is the Sourcing at Magic show in Las Vegas, the other is the VTG show in Saigon and sometimes I go to the Globalsources trade show in Hong Kong.
Which apparel manufacturing trade shows are you interested in? Why do you go or why are you thinking about going?
They are a great place to network and talk directly to factories. I go to meet buyers and answer their questions about apparel manufacturing in Vietnam.
Let's
schedule an appointment to chat
and I will give you advice about textile trade shows around the world.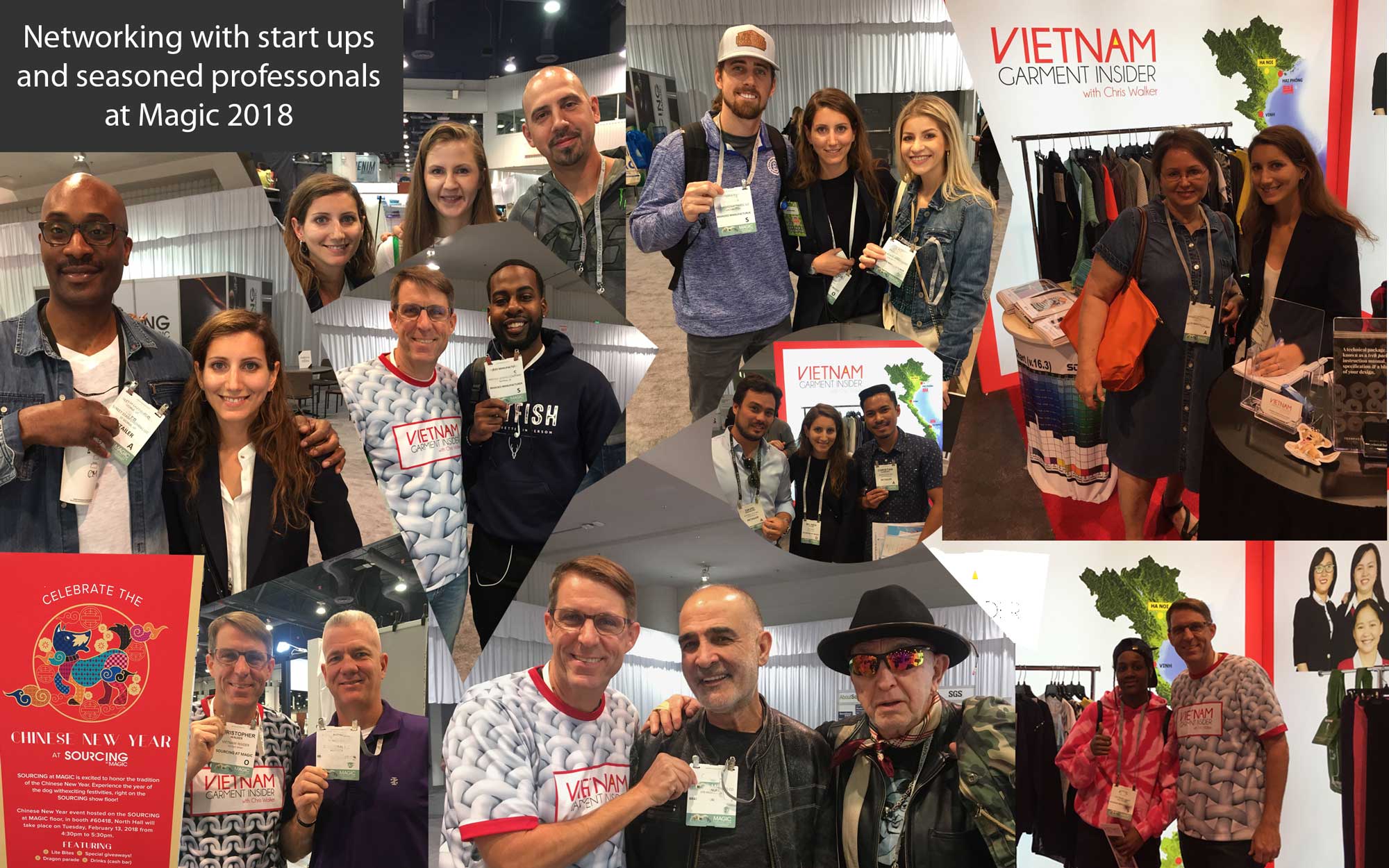 Why did you search for apparel manufacturing trade shows?
We go to Magic every year!
I work with a Vietnamese sewing factory and represent them at the Sourcing at Magic show in Las Vegas. The Sourcing at Magic trade show is one the largest trade shows where clothing manufacturers come from all around the world to meet US buyers. It happens every year in February and August.

There are factories from China, India, Sri Lanka, Indonesia, Vietnam, USA, Africa and Europe. You can meet them all!

Factories will show you samples and give you prices for the styles they have produced in the past. If you bring your samples they can give you an approximate manufacturing price for your current collection.

You can ask them questions about shipping, trim sourcing, fabric compositions, packaging options, design limitations….

You can meet people like me and get insider information about producing in Asia.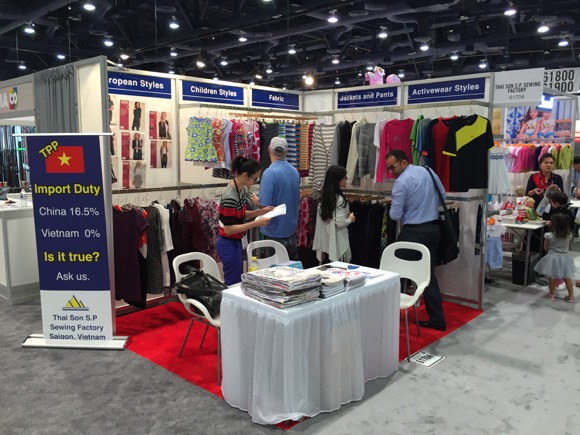 Read -> Learn -> Then contact the factory.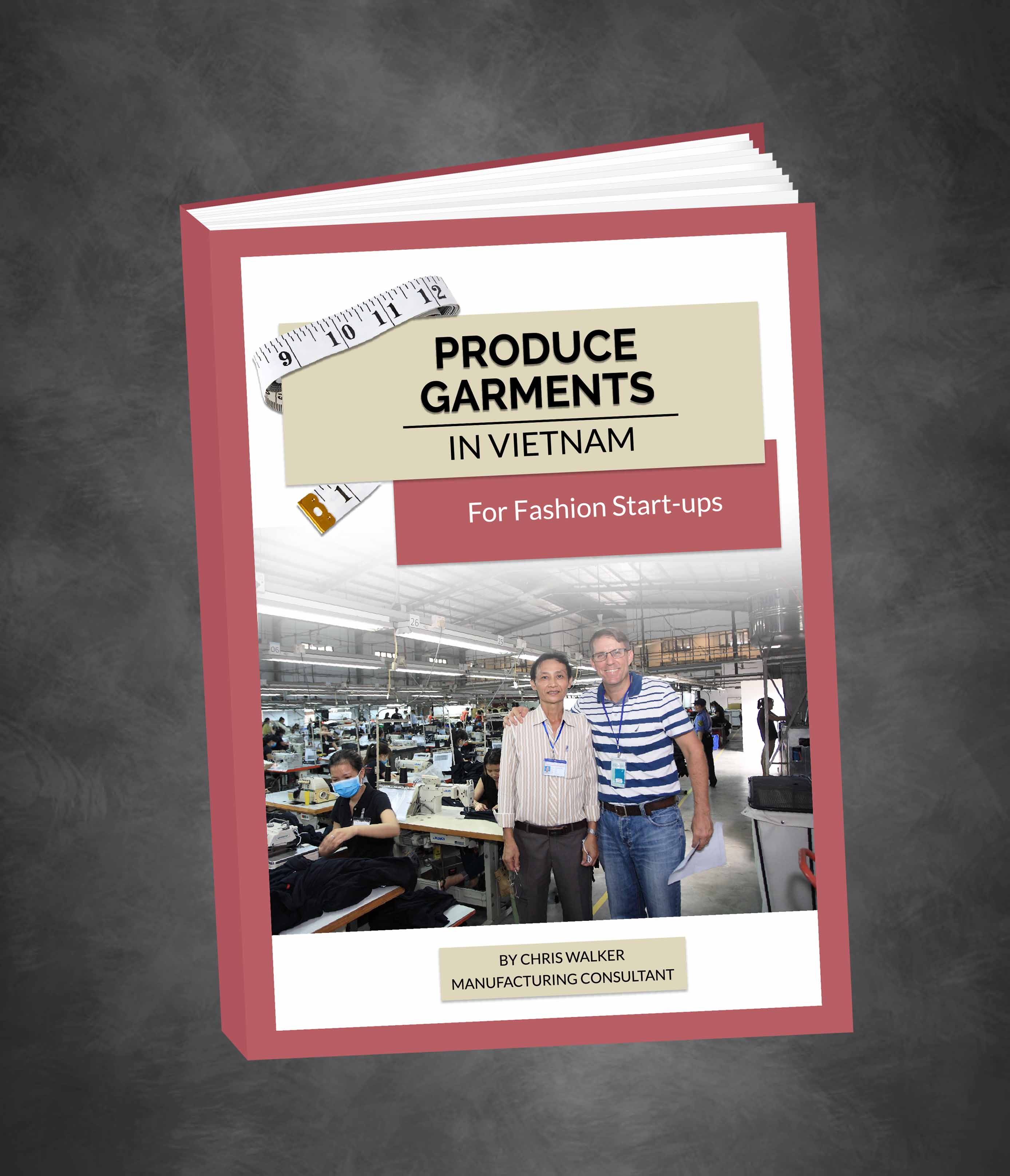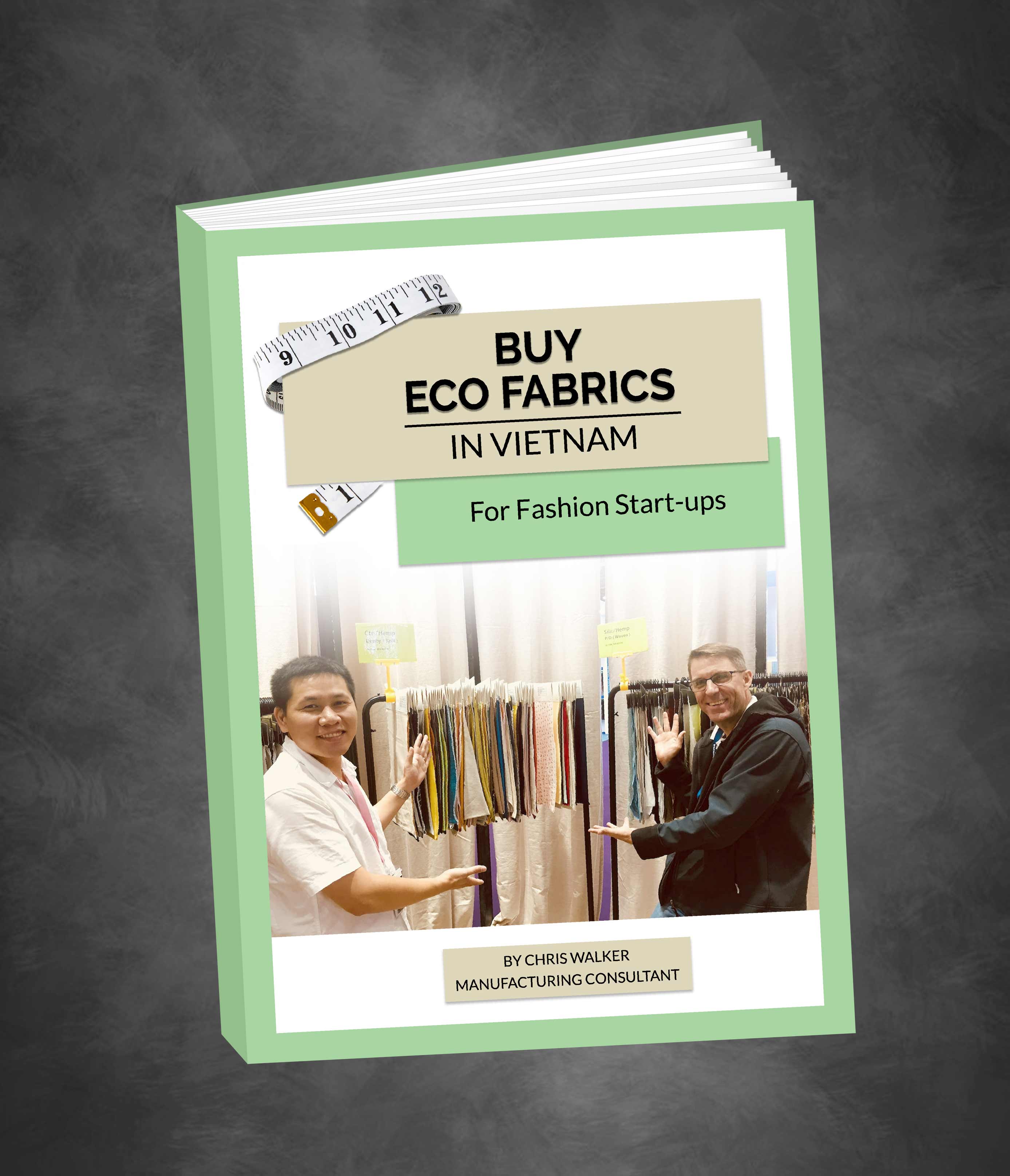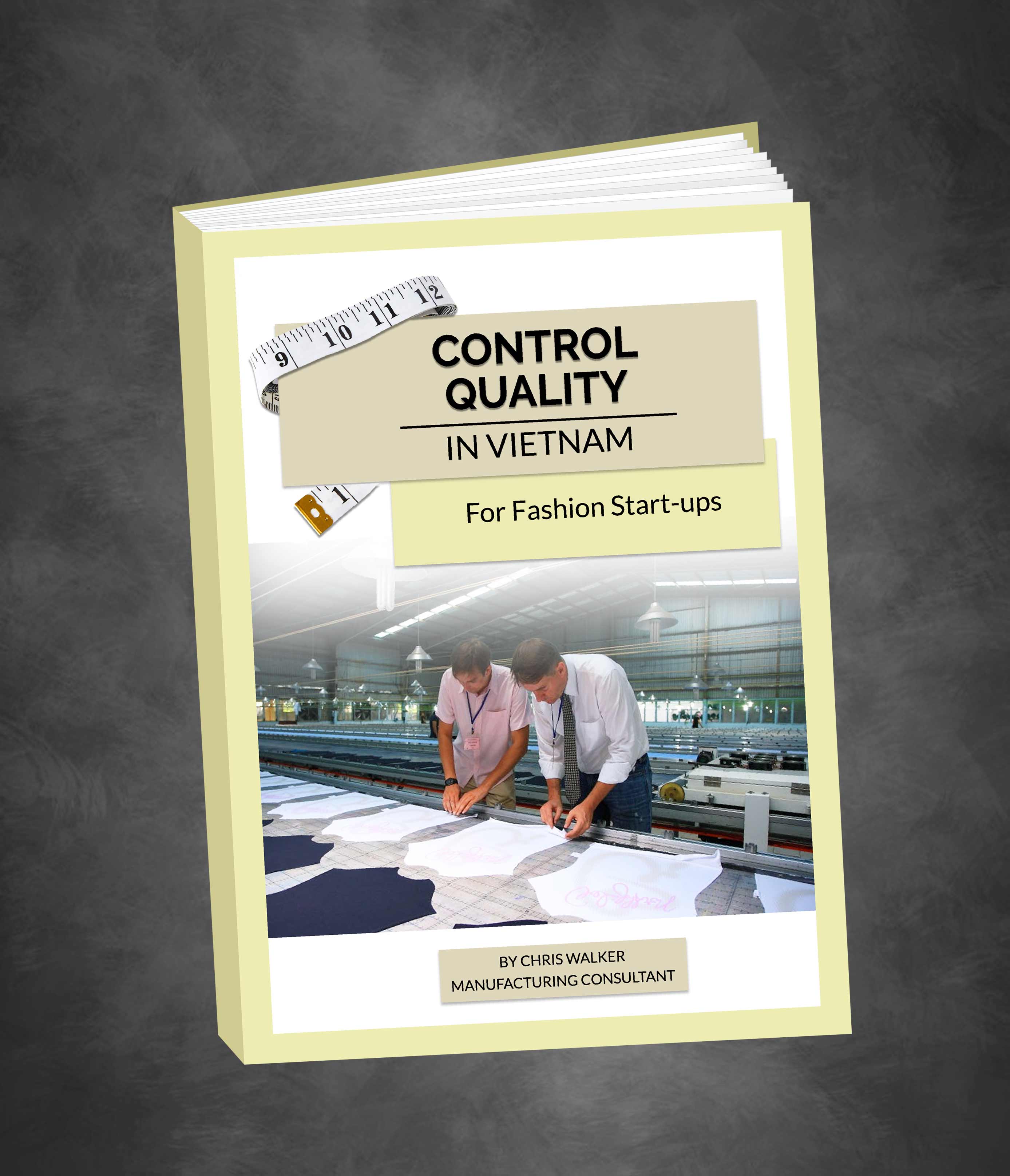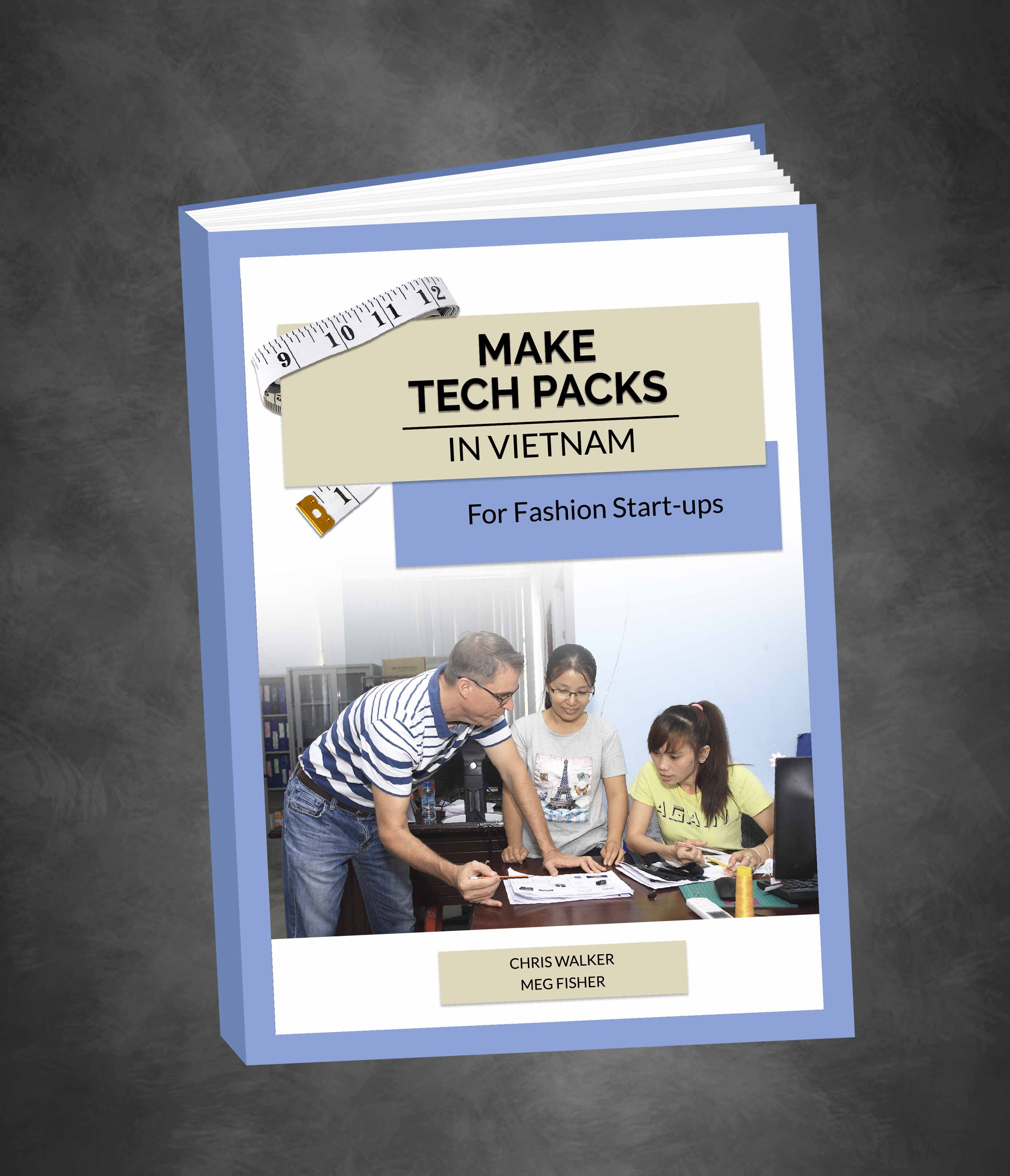 I wrote these books during my first few years
(@ 2008) working in the Vietnam garment industry. I write about basic knowledge and insider tips that I learned - to share with you.
If you are just starting out and need a jump start then I recommend you read my books before contacting factories.
For example, it is critical to know basic things like what is the difference between woven and knit fabric; what is different about viscose, rayon, tencel, modal and hemp; and what is the Acceptable Quality Level system?
Apparel Trade Shows in Vietnam
There are two apparel trade shows in Vietnam. There is the VTG show and Saigontex textile trade shows in Ho Chi Minh City.

VTG stands for Vietnam Textile and Garment. It is not like Chinese apparel trade shows, like Canton Fair. The reason I say that it is not like the Canton fair is because very few sewing factories exhibit at VTG or Saigontex.

Who does exhibit at the garment trade shows in Vietnam? Most of the exhibitors are selling machines like sewing machines, screen-printing machines or knitting machines. There is a large section of fabric manufacturers but they are mostly from China and Taiwan. There are accessory suppliers that make things like poly bags and silica gel pouches. There are trim suppliers that showcase their buttons, lace and iron-ons. You will also see Vietnamese agents representing foreign manufacturers. You won't see rows and rows of sewing factories.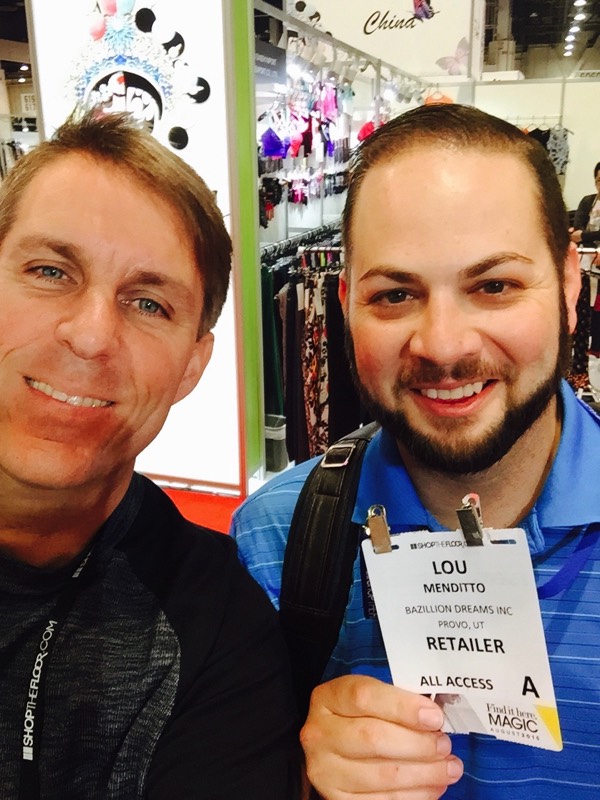 Both shows are at the same place:

Saigon Exhibition & Convention Center (SECC)
Address: 799 Nguyen Van Linh Parkway, Tan Phu Ward, Dist.7, Ho Chi Minh City, Vietnam
Map to Exhibition Hall

Website

http://www.vtgvietnam.com
http://sgntex.com/en/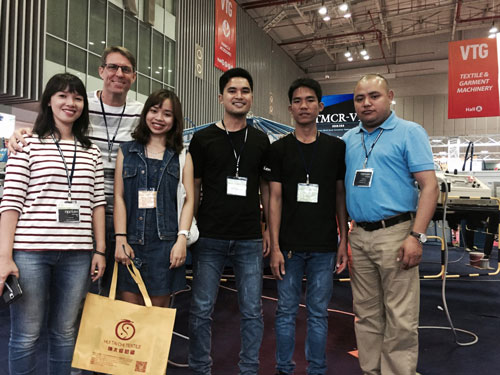 If you are going to either apparel manufacturing trade show in Vietnam and hope to find sewing factories then don't get your hopes up. Last year there were only five. This year I predict there will be ten. Most Vietnamese sewing factories don't exhibit. I don't know why. Thai Son S.P Sewing factory, who I work for, only started exhibiting last year. We believe that more and more sourcing professionals are now coming to Vietnam in search of diamonds in the rough. Foot traffic at textile shows in Vietnam is increasing each year which makes it worth it for Thai Son. 10,000 visitors are expected each year. There are typically 215 exhibitors from 15 countries.
Making friends at trade shows!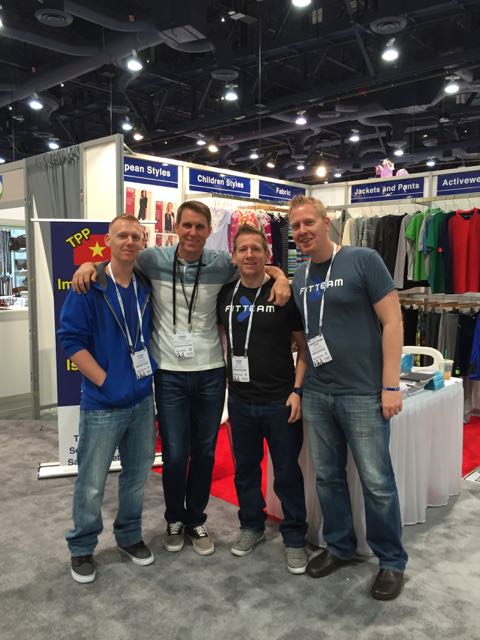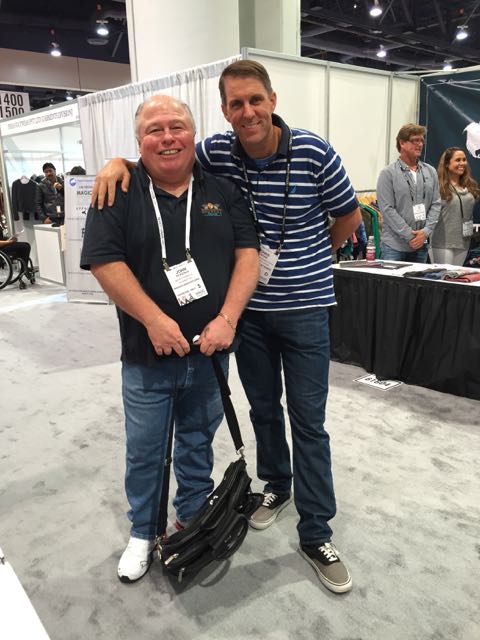 Please give me details about your background and manufacturing objectives.

1. Which styles do you want to manufacture first?
2. Do you have tech packs?
3. Do you have any special factory requirements?
4. Have you produced before? If yes, then in what country?
5. What quantity per style per color do you order?
6. Does your company have a website?
7. Do you want to work with an agent or directly with the factory?
8. Do you plan to visit Vietnam?
Apparel Production Advice
Sewing Factory Introductions by Email
Garment Factory Visits
Tech Pack and Sample Creation
Fashion Start-up Business Planning