How Can I Serve You in Vietnam?
Sourcing Textiles in Vietnam Through Xuan Hoa
Xuan Hoa primarily works with woven fabrics. They make ladies fashion tops and bottoms. The fabrics they use are primarily made with viscose, nylon, polyester and spandex yarn. All their fabrics are imported from China. The majority of their fabrics are 57" wide (144 cm). Below are some fabrics they can easily source for you. Contact Xuan Hoa to get help with sourcing textiles in Vietnam.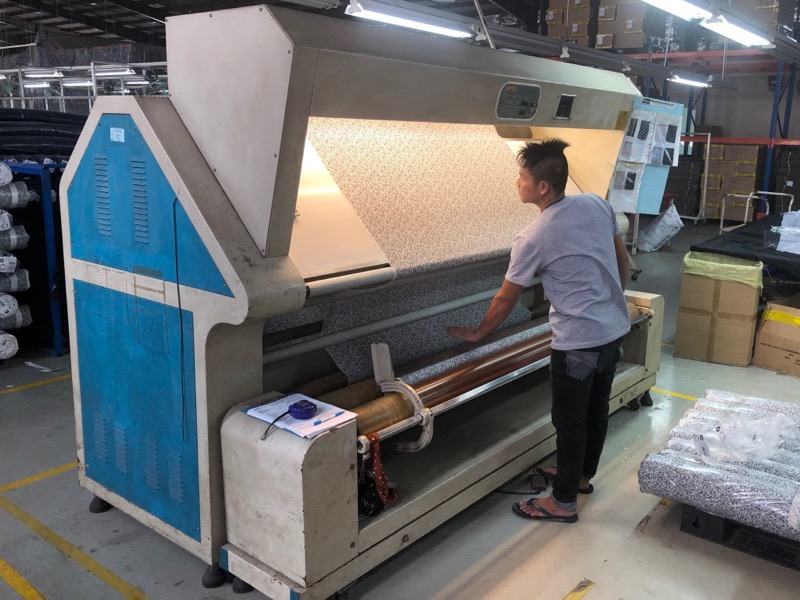 Chris Walker
Ho Chi Minh City, Vietnam
VSource Co., Ltd.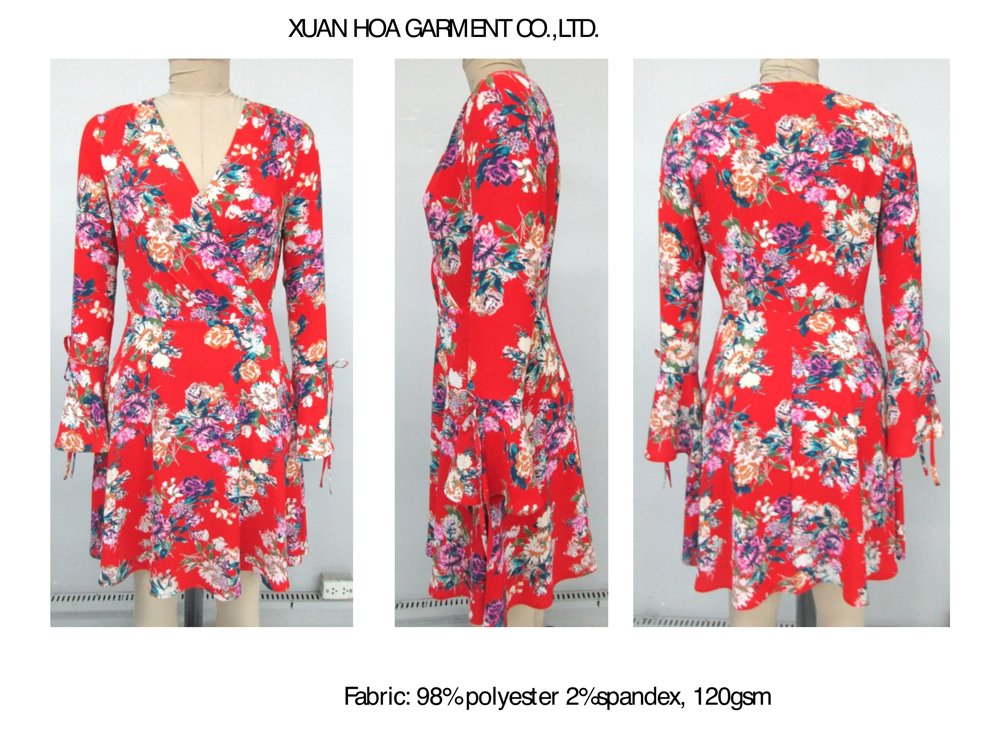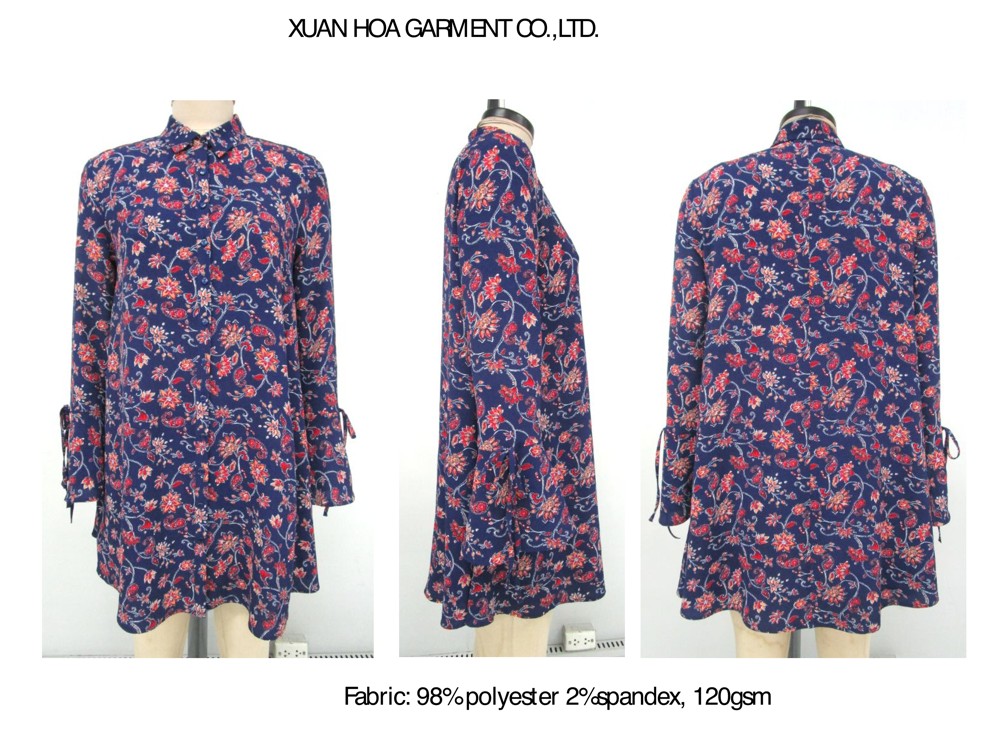 Woven: 100% Viscose Voile 83 gsm printed or solid.

Woven: 100% ITY Polyester Bubble Crepe 125 gsm printed or solid.

Woven: 100% DTY Polyester Flat Crepe 100 gsm printed or solid.

Woven: 65%/35% DTY Polyester Double Weave Twill 160 gsm printed or solid.

Woven: 100% Microfiber Polyester Aerowash 180 gsm printed or solid.

Knitted: 62% Viscose 33% Nylon 5% Spandex Ponte Roma 360 gsm printed or solid.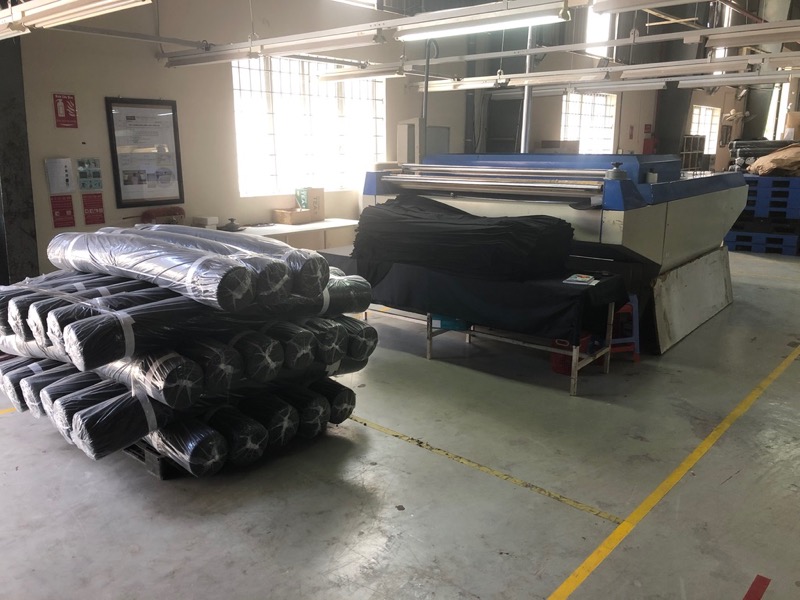 Their MOQ for printed fabric out of China is 2,000 meters and they can print using any printing technology like water-based, plastisol, discharge print, or sublimation print. They only offer all-over-print (AOP) screen printing not piece printing.

Xuan Hoa does a lot of block fusing as opposed to precutting the fusing and applying to already cut fabric. Block fusing helps minimize twisting of fabric during the collar or placket cutting.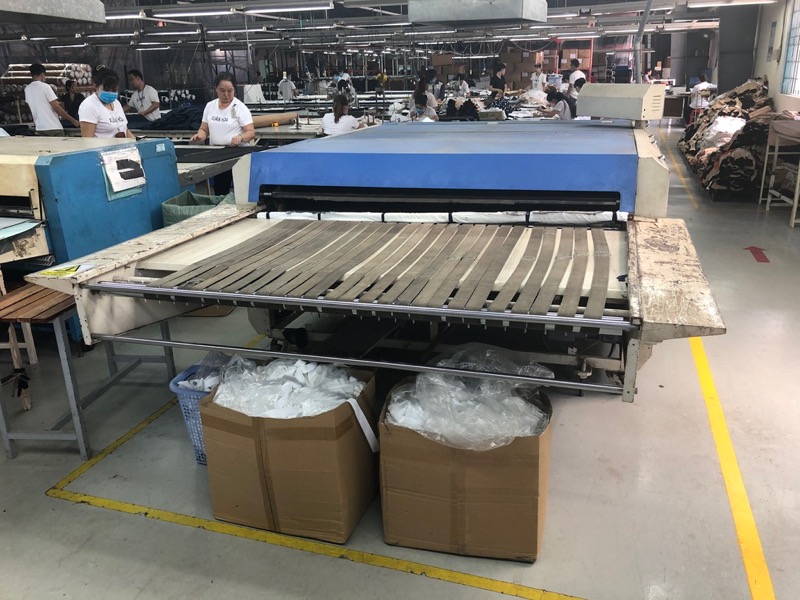 Read -> Learn -> Then contact the factory.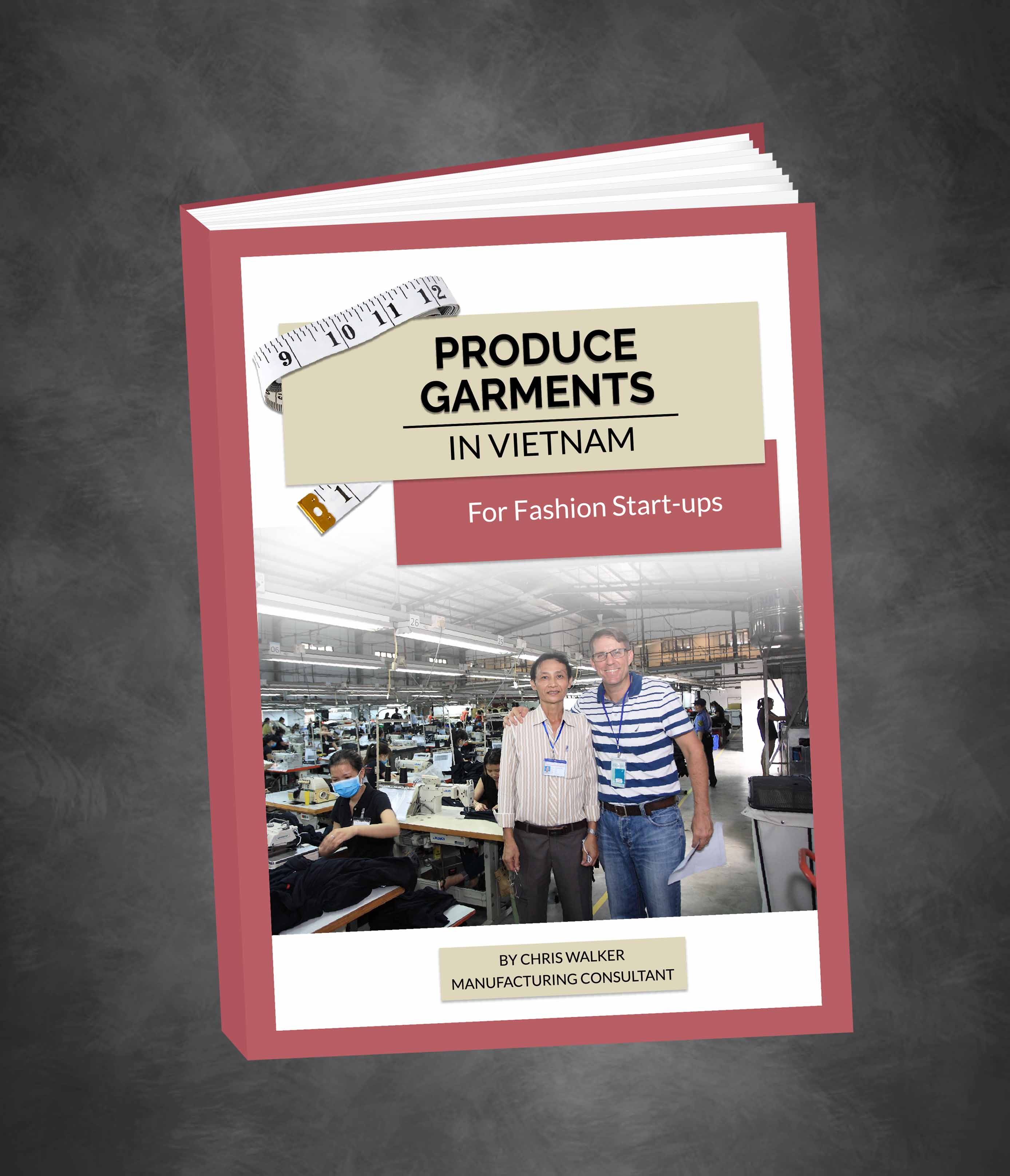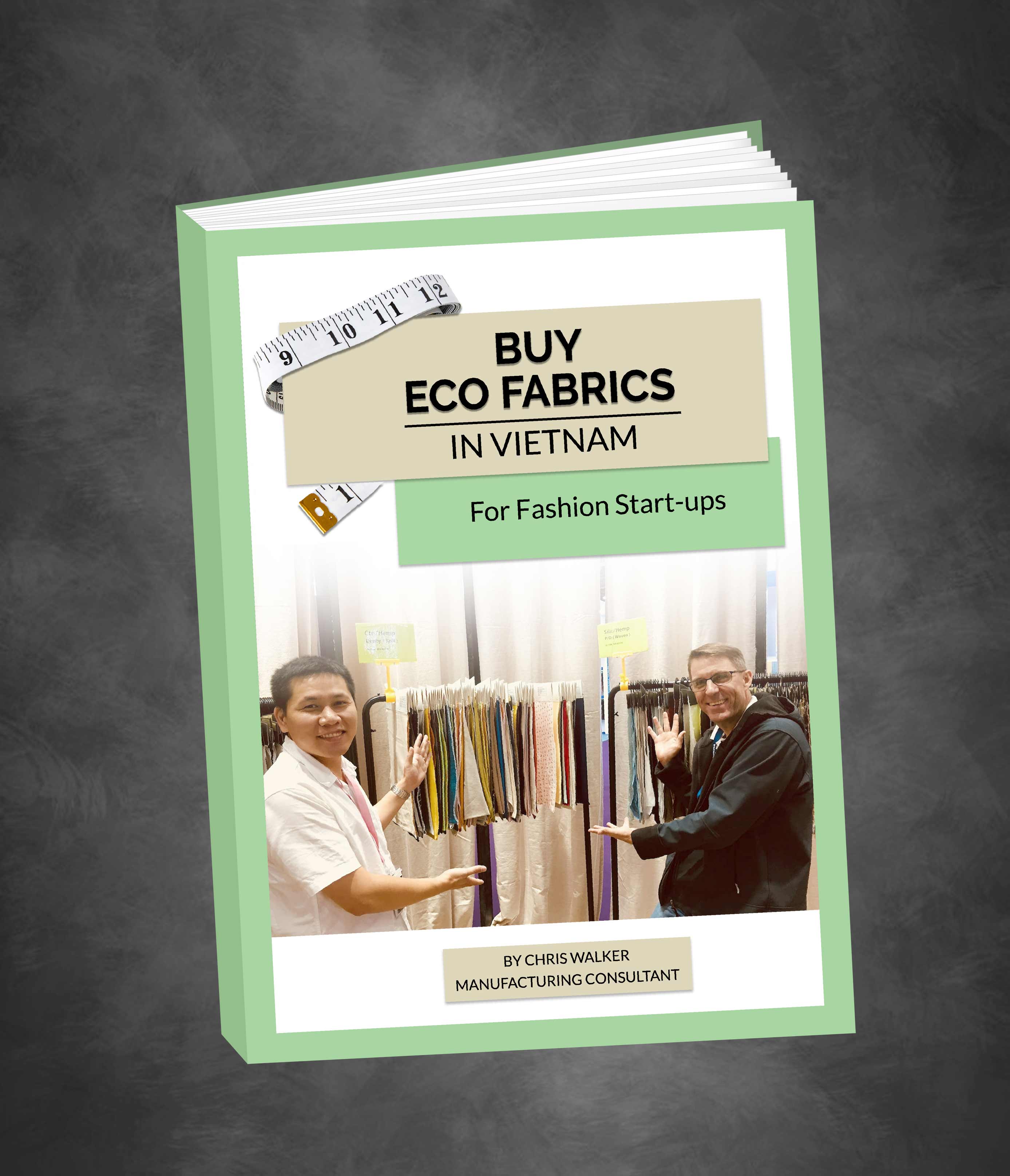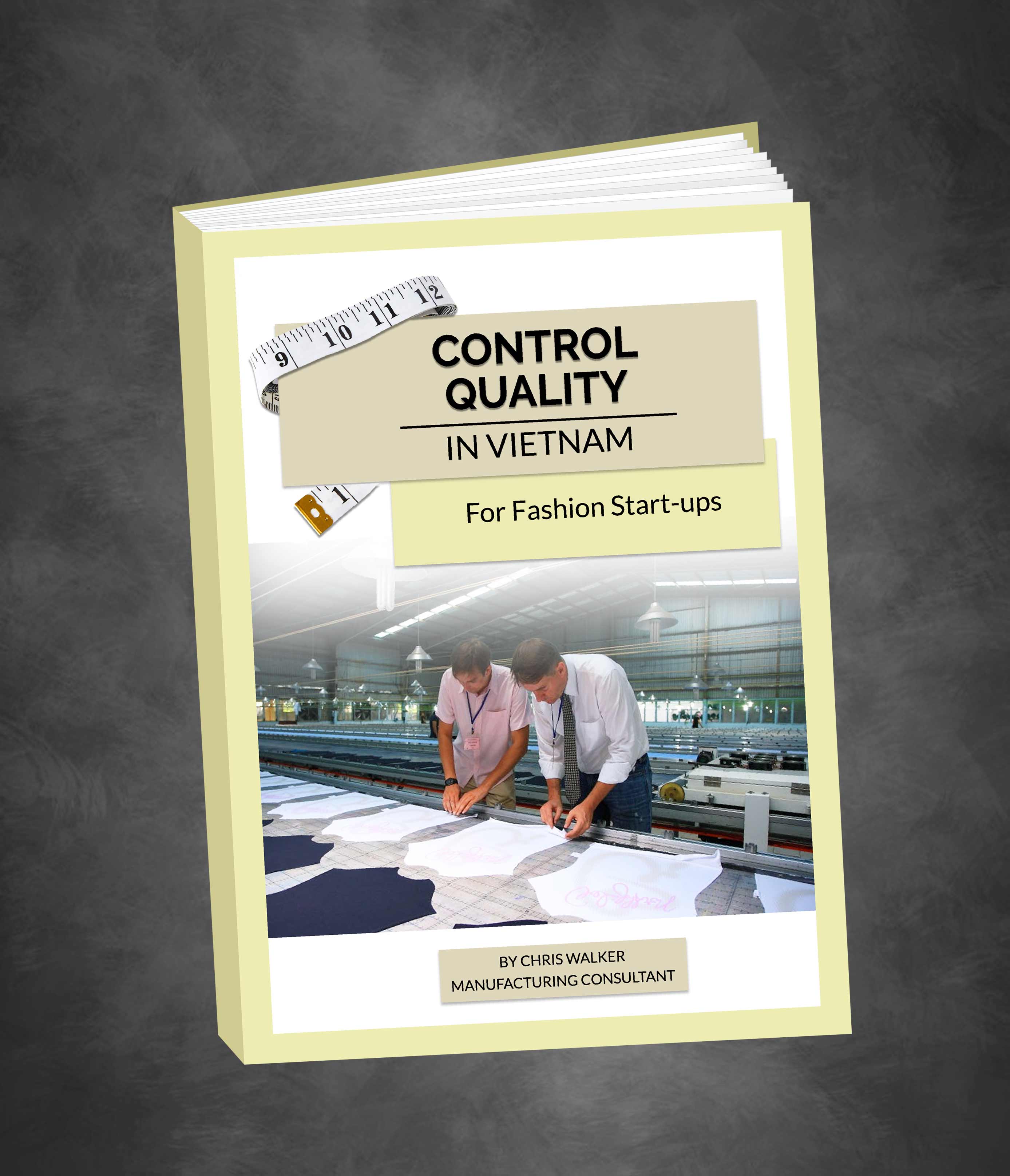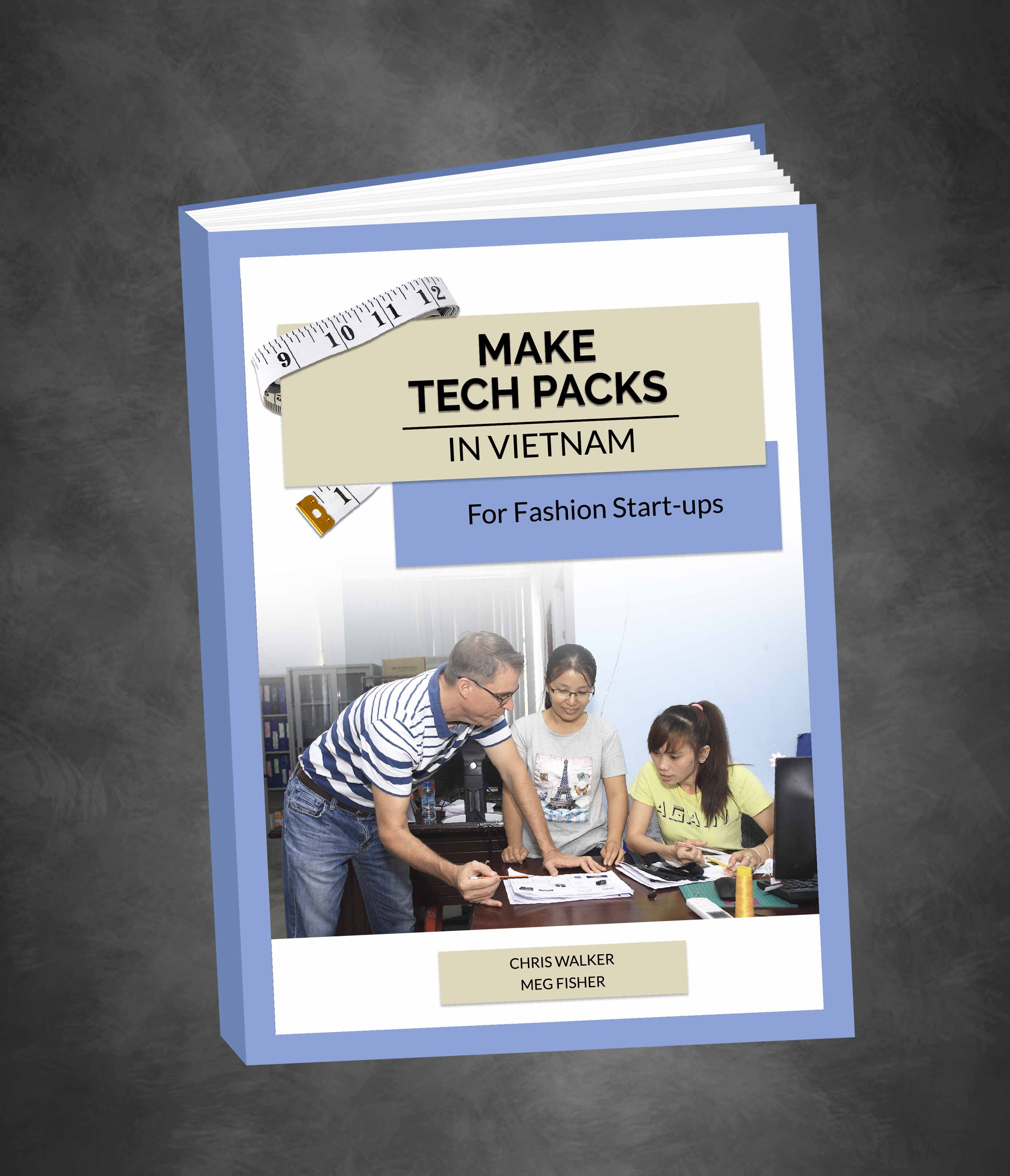 I wrote these books during my first few years
(@ 2008) working in the Vietnam garment industry. I write about basic knowledge and insider tips that I learned - to share with you.
If you are just starting out and need a jump start then I recommend you read my books before contacting factories.
For example, it is critical to know basic things like what is the difference between woven and knit fabric; what is different about viscose, rayon, tencel, modal and hemp; and what is the Acceptable Quality Level system?
They have a fabric pre-shrinking machine that helps minimize shrinkage errors. Woven fabric typically shrinks up to 9% which is very hard to calculate into graded measurement charts. Not to mention that the shrinkage can vary from roll to roll by as much as 5% for the same fabric. Xuan Hoa invested in a heat and steam pre-shrinking machine and they put all their fabric through it to shrink the fabric by 7%. This improves the margin of possible shrinkage error to 1 to 3% vs 9%. This added step helps tremendously to stay within tolerances which can only be checked at the final inspections when it's almost too late.

Please note: They don't make underwear. They don't make padded jackets. They don't make leather apparel. They don't make lingerie. And they don't make swimwear.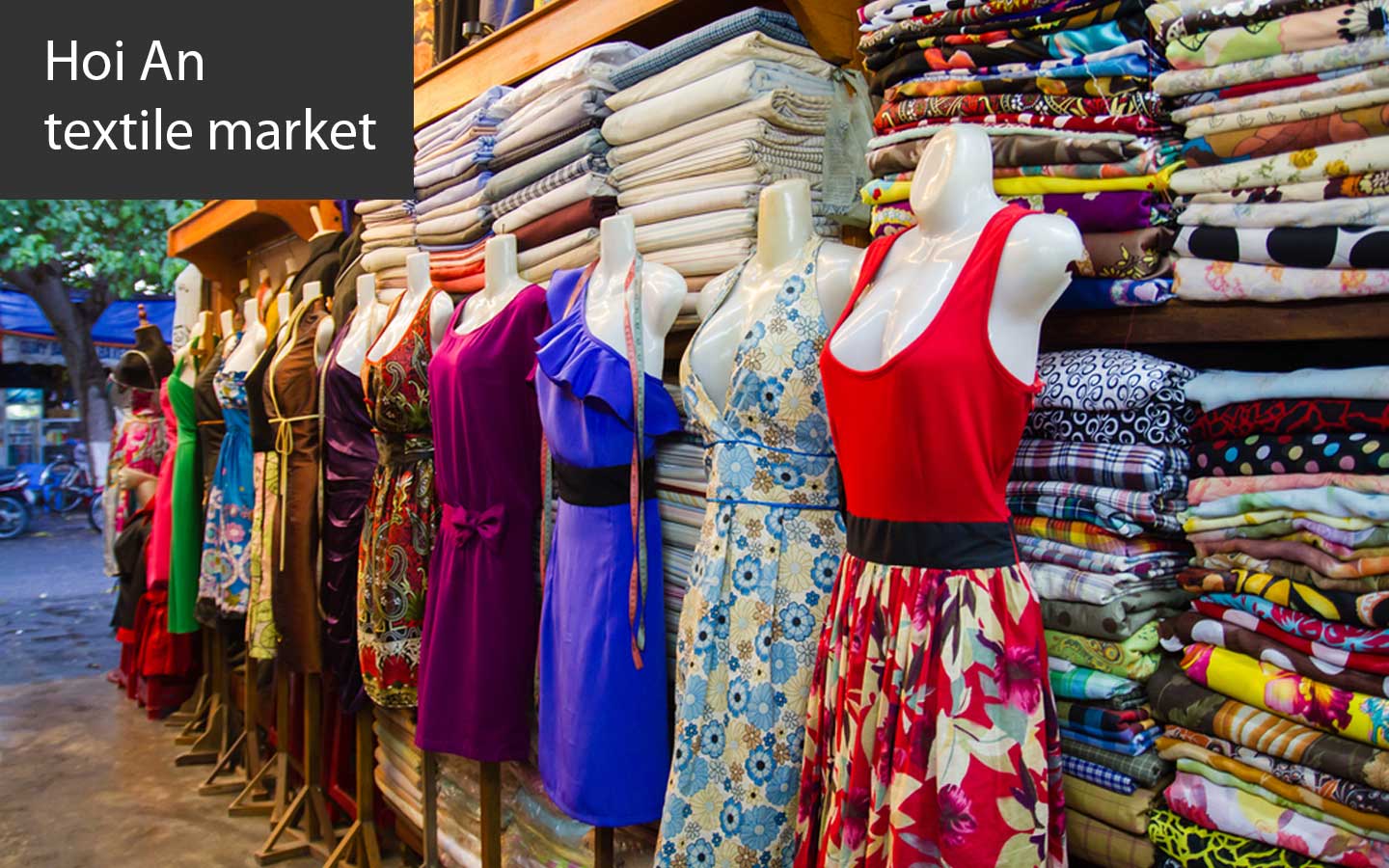 Please give me details about your background and manufacturing objectives.

1. Which styles do you want to manufacture first?
2. Do you have tech packs?
3. Do you have any special factory requirements?
4. Have you produced before? If yes, then in what country?
5. What quantity per style per color do you order?
6. Does your company have a website?
7. Do you want to work with an agent or directly with the factory?
8. Do you plan to visit Vietnam?
Apparel Production Advice
Sewing Factory Introductions by Email
Garment Factory Visits
Tech Pack and Sample Creation
Fashion Start-up Business Planning
Textile fabric is the most important part of a garment and the factory will ask you many questions about your textile requirements. Be prepared to answer the following questions when sourcing textiles in Vietnam:

Are your garments made from woven or knit fabrics?
What is the fiber composition?
What is the color of the fabric?
What is the weight of the fabric?

Most factories produce woven or knit, not both. Xuan Hoa and Un Available are two examples that work with both.

Woven textile is made on a loom and does not stretch (unless it has spandex.) Examples of garments made with woven textile are: toga dress, blazer, wedding dress, dress shirt, jeans, and surf trunks.

Knit textile is made on a circular knit machine or flat knit machine. Examples of knitted textiles are: T-shirt, polo shirt, hoodie, sweater, beanie hat, and socks.

Boxers can be made with either woven or knit textile.
Cardigans can be made with either woven or knit textile.
Pencil dresses can be made with either woven or knit textile.
Pajamas can be made with either woven or knit textile.

Fiber composition needs to be specified. If you say I want polyester or I want cotton, then the factory will know you are a beginner. There are many variations of polyester and cotton. Be as specific as you can about the fiber composition.

When sourcing textiles in Vietnam it's critical to present yourself as if you know what you are talking about so you get respect, get the exact fiber you need and proceed through price negotiations and sampling quickly.
Sourcing textiles in Vietnam
I tell my clients that there are three entities you can approach when sourcing textiles in Vietnam. There are Taiwanese, Korean and Chinese mega suppliers offering quality fabric with a high price and in large quantities (high compared to what you would pay in China.) Then there are Vietnamese government textile manufacturers that produce basic fabrics but don't resale because the fabric is earmarked for their own garment production. Finally, there are small Vietnamese knitters, weavers and fabric dyers that have a few machines and are learning as they go. Price is ok but quality and consistency is wobbly at best.

What fabric are you sourcing? May I help you sourcing textile in Vietnam?
Why did you search for sourcing textiles in Vietnam?
Are you already producing garments in Vietnam and need new sources of fabric? Are you new to Vietnam and just want to know what the sourcing textiles in Vietnam landscape looks like? Either way I can help you. I have been working in the Vietnam garment industry since 2008 and visited the majority of fabric suppliers in Vietnam.

The picture you see here is me at the Tan Binh market. This market is full of fabric and accessories wholesalers. There is Cho Lon which also has many textile wholesalers.

Sourcing fabric in Vietnam is easy and hard at the same time. There is a lot of fabric made in Vietnam and wholesaled. Most of the fabric that is produced in Vietnam already has a buyer and you have to either line up or pay a high price to get fabric made from scratch to meet your exact specs. There are fabric wholesalers in every city that will sell to you by the yard but what you see is what you get and good luck re-ordering the same fabric.